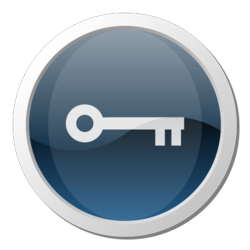 I'm honoured to join such a great technological leader within the mobile industry
Uxbridge, UK (PRWEB UK) 20 January 2012
Despite mobile applications being extremely popular among both smartphone users and industries, such as retail and banking, it seems that the recruitment industry has been slow to realise the potential of having a mobile presence.
Studies conducted by Neilson and Google found that 68% of smartphone users currently use mobile applications. 2011 has seen an increase in mobile application usage and the trend is set to continue in years to come.
At the 2011 Mobile & Video in Recruitment Conference, Mike Taylor from web-based-recruitment.com suggested that many recruiters are in danger of losing candidates and, therefore, clients by failing to adopt a mobile strategy.
"There seems to be a general lack of awareness that it is becoming essential to have some form of mobile strategy. More and more job seekers are expecting to be able to search and apply for jobs on their mobile phone in the same way as they would expect to be able to do their shopping and banking using their mobile phone," said Taylor.
Entering into the mobile software development industry in July 2011, KeyApps set themselves the mission of creating a mobile recruitment application to satisfy both candidate and client demands. Their knowledge of the recruitment agency process has allowed them to deliver a mobile application that does just that, and one of their main development focuses is complete integration with job posting distribution software.
Paul Higgins, former Sales Director of Idibu and Business Development Manager of Broadbean, has now been appointed as their new Sales Director.
"I'm honoured to join such a great technological leader within the mobile industry. Mobile recruiting is on the rise; helping to engage and attract applicants while empowering the recruiters brand is something I wanted to get involved with. KeyApps have a fantastic offering and I can't wait to help increase sales in the UK and look forward to boosting the international brand as well. KeyApps have a great team and joining them is a very exciting time for me," Paul commented on joining the KeyApps sales team.
KeyApps' Managing Director, Paul Dawkins said, "We are very excited to welcome Paul Higgins to the company. His valuable influence will help KeyApps to achieve its goal of revolutionising the recruitment industry by allowing businesses to connect with their candidates via mobile technology in the most effective ways."
Paul Higgins will be discussing current and projected trends in mobile applications and internet, and mobile apps vs. mobile websites at the Recruitment Agency Expo 2012 on the 14th February.
###