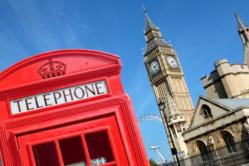 A UK university continues to be held in high esteem around the world and this demand is set to expand exponentially in line with global wealth generation" - Knight Frank, Student Property Report 2011
(PRWEB) January 20, 2012
November figures released by UCAS indicate that the number of applications from overseas students outside the EU has risen by 12%. A rise in wealthy international students and a shortage of purpose-built housing has created a new demand for London Student Room Investment.
Notably the largest rise was seen from Hong Kong (32%) and Australasia (24%), with a number of universities across England forecasting that they will see income from overseas students to go up by 100% by 2013-14.
Despite the recent university fee changes, the student accommodation sector has not been affected according to world leading real estate advisor, CBRE, who has stated that occupancy rates are in excess of 99% across the UK.
Rental rates also saw a rise in 2011 with London out-performing the rest of the UK with a reported 5% rental growth according to the same study.
With many UK universities actively focusing on international recruitment strategies, with ambitious intake targets for the next 5 years, there's never been a better time to enter a London Student Room Investment.
Becoming an increasingly popular asset class, an estimated £770 million was invested into UK student accommodation in 2011 until the end of September, representing a noteworthy £350 million increase from 2009.
With a rise in demand for this form of income generating asset, Experience International has just launched an exclusive London Student Room Investment, offering investors a low risk and fully-managed opportunity in a location with a student population of over 28,000.
"From previous UK student accommodation opportunities we've seen most developments sold out within the first few weeks of the launch date," Steven Worboys, MD of Experience International comments. "We have no doubt that our exclusive London Student Room Investment will be our most popular UK investment to date, due to the strength of the investment and its prime city location."
The opportunity is structured to allow investors to purchase a student room or studio apartment, which is then leased back to an experienced student property management company who manages the room on the investor's behalf.
With an assured 9% NET Yield from year 1 and income paid monthly from November 2012, this brand new, high specification, purpose-built student room investment is a low risk income generating asset structured for today's astute investor.
The optional management structure of this investment is perfect for those with a tenant in mind looking to purchase property in London's luxury private student accommodation market. All rooms will be oversized and completed to a modern and high standard, and residents will have access to all on-site facilities.
Due to the high demand from overseas students for London Student Accommodation, investors will benefit from yields much higher than other traditional UK buy-to-let investments.
For more information about London Student Accommodation Investment, contact Experience International on 0207 321 5858 or email enquiries(at)experience-international(dot)co(dot)uk to request your complimentary brochure.
###