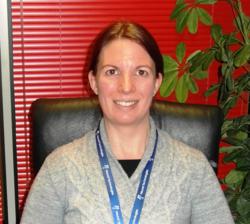 There's never been a better time to address fraud and credit risk within a business.
(PRWEB) January 18, 2012
Jenny Kettlewell has joined Neural Technologies as Marketing Manager, further strengthening the commercial team. CIM (Chartered Institute of Marketing) qualified with over a decade of experience spanning professional, manufacturing and consulting sectors, Jenny brings a wealth of experience to the role.
Her career to date has provided wide ranging involvement in a range of strategic and creative marketing communications to create and support business growth strategies, including brand development, digital marketing, event organisation and customer communications.
Jenny comments: "With fraud on the increase and individuals looking harder than ever for ways to save money, Neural Technologies' smart solutions detecting fraud, identifying credit risk and predicting churn have never been needed more. It's a great time to join the business."
For further information please contact Jenny Kettlewell, Marketing Manager:
Email: jenny(dot)kettlewell(at)neuralt(dot)com
Tel: +44 (0)1730 260256
http://www.neuralt.com
About Neural Technologies
Neural Technologies has established itself as a leading provider of risk management and business intelligence software solutions.
Neural Technologies has been ranked several times in the Sunday Times Tech Track 100 league table of the UK's top technology companies. It was named Large Technology Supplier of the Year 2008 by the British Computer Society and was awarded an IT Excellence Award and a Global Telecoms Business Innovation Award in 2011.
###