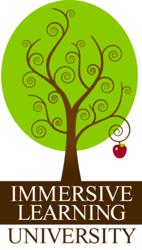 "The CAELT is excited to partner with NexLearn and Immersive Learning University to provide a certificate that will expand the use of immersive learning simulations in education and business."
-- Charles Palmer, Executive Director of the CAELT
Wichita, KS (PRWEB) January 19, 2012
NexLearn, a leading provider of custom immersive learning simulations, e-Learning courseware and simulation authoring tools, is pleased to announce the launch of the Immersive Learning University (ILU), a new business unit within its portfolio of services and products.
The ILU (http://www.ImmersiveLearningU.com) is designed to be the pre-eminent destination for all things Immersive Learning. "There is a perception in the market that simulations can be too expensive, time consuming and complicated to produce. However, with advancements in knowledge, tools and processes, this is simply not true," said Ken Spero, Executive Director of the ILU posits. "Simulation is not a science, but rather a way to organize thinking. The ILU is structured to help participants effectively "organize" their thinking to develop and use immersive learning simulations wherever real-world experience is required."
In today's economic environment, organizations are challenged with the need to consistently accelerate the time to productivity of their training. The ILU is now available to help by providing access to courseware and instruction that explain how to capture and design experience in an immersive learning format.
The ILU is partnering with Harrisburg University to offer a blended and comprehensive learning curriculum and the first-of-its-kind Immersive Learning Simulation Design Certificate (ILSD) program through the University's Center for Advanced Entertainment & Learning Technologies (CAELT). Much of the ILSD content will be derived from the library of modules in HU's Learning Technologies Master of Science (LTMS) graduate program.
"The CAELT is excited to partner with NexLearn and Immersive Learning University to provide a certificate that will expand the use of immersive learning simulations in education and business. Simulations are a focus of the CAELT in our efforts to identify the behavioral outcomes of entertainment technologies and use them in the learning space," says Charles Palmer, Executive Director of the CAELT.
"The partnership with NexLearn and ILU presents a way for us to provide education in immersive learning for those not enrolled in the learning technologies graduate degree. We're excited to extend our impact in the immersive learning space by working with NexLearn and ILU to provide a high quality certificate curriculum," says Andy Petroski, Director of Learning Technologies at Harrisburg University.
The ILU curriculum includes three branches that focus on the skills and knowledge necessary to effectively Plan, Execute (develop, write and produce) and Implement immersive learning for on-line or classroom use; for self-paced or group-based deployment; or as part of a broader blended approach.
"We anticipate the ILU to attract students from corporations, educational institutions and government agencies that envision taking their current training and development initiatives to a state-of-the-art next level," said Spero.
###