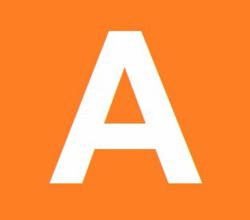 Discover the hottest information on the topics of your interests on Alltopics.com
(PRWEB) January 19, 2012
Pets section is now available on Alltopics. Pets.alltopics.com is a vital source for any animal lover out there, or someone wanting to know more about the favourite pet. Whether the reader is a pet fan, or a downhearted dog owner, neither one of those guys can afford to be without the incredible source of news, videos and images avaliable on Alltopics.com.
From now on pet care is easy. With Pets.alltopics.com users can search all over the globe and the web to find the best Pets tips and breaking news, all to help the reader to stay abreast of the conditions and situations that might affect the world of beloved animals. Alltopics rates the articles, garnered from social networks like Facebook, Google and Twitter, by popular demand. Alltopics is the number one stop on the Internet that helps to find all the latest gossip, breaking news, unusual conditions and news flashes that might affect the world of Pets around the country and around the world.
Browse Pets news now. After browsing Pets.alltopics.com, the reader will be bowled over by the abundance of pets news. Where are the best animal training spots in US? What tips are useful when one wants to buy a snake? What do birds sing about? And is there always a conflict between a dog and a cat? All the answers are at Alltopics, the number one news source that's constantly updated, constantly changing and is always free.
The Alltopics Search becomes faster and more effective. Pets.alltopics.com gives readers the world of Pets at a moment's touch. Users can browse literally dozens of articles about friendly pets, unusual pets, tips and ideas, superb guides about pet training, as well as hilarious videos and images of the world of pets. The more people search and click on the piece of information, the faster Alltopics chooses and saves the news. That is why the website is a database that's forever evolving and giving out information that is brand new.
Alltopics.com is a smoking hot composite story article, news and information website that offers the best pets news, together with the latest and most enjoyed postings from all the social networks and news sources on the Internet. It's all arranged by topic and popularity on Alltopics.com.
# # #