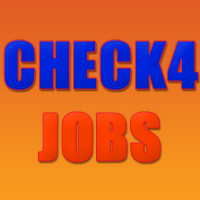 (PRWEB) January 19, 2012
Check4jobs, the job aggregator with the fastest job search, is rewarding its users with a free CV review. The company has over 450,000 jobs and attracts thousands of visitors everyday so the offer will no doubt be very popular.
To receive the offer visitors will be required to 'Like' Check4Jobs on their Facebook page via the North Social app which will be used to track the expected huge demand. Once a candidate Likes Check4Jobs an offer code will be displayed entitling the recipient to a free review of their CV.
Having a professional and focused CV is an essential tool for any successful job seeker, and to ensure nothing is left to chance, Check4Jobs will be using Total CVs to scrutinize the CVs. Total CVs is a partner of Check4Jobs so they will be given due notice to get ready for some overtime. They offer a variety of different services depending on the experience/level of the candidate and the amount of assistance required. New products include a LinkedIn profile make-over and they can even help you out on job application forms.
Check4Jobs have been striving to get closer to their users with numerous social media strategies from Twitter to Google + last year so it looks as if they're already out of the blocks in 2012 with their Facebook promotion. Forming new and varied connections with customers is key in providing best-in-class service and tailoring new and existing products to an ever changing market.
The promotion has started on Check4Jobs so visit them at http://www.facebook.com/check4jobs to take advantage.
# # #