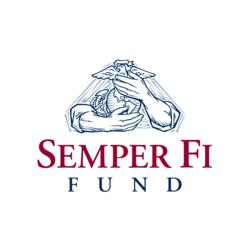 We believe our supporters should know where their donation goes and how their donation makes a real difference in the lives of our nation's heroes
Camp Pendleton, CA (PRWEB) January 18, 2012
The Semper Fi Fund is pleased to announce its selection as one of the top ten highest-rated charities in America, according to personal finance news website http://www.mainstreet.com and also reported on MSN Money.
The top ten charities were chosen from a pool of 238 four-star charities, rated by Charity Navigator, America's premiere independent charity evaluator. The top ten scored highest in overall financial responsibility, accountability and transparency.
The Semper Fi Fund received a four out of four star rating the past two years from Charity Navigator, and received an overall score of 67.96 (out of 70) in 2011. Further, the Fund was selected as one of the highest rated charities in Charity Navigator's 2011 Holiday Giving Guide.
"We are honored to receive this notable recognition. We believe our supporters should know where their donation goes and how their donation makes a real difference in the lives of our nation's heroes," stated Karen Guenther, CEO & Founder of The Semper Fi Fund.
The Semper Fi Fund provides immediate financial support for the injured and critically ill members of the U.S. Armed Forces and their families. The Fund directs urgently needed resources to post 9-11 Marines and Sailors, as well as members of the Army, Air Force or Coast Guard who serve in support of Marine forces. The organization provides support in a variety of ways including: Service Member and Family Support, Specialized & Adaptive Equipment, Adaptive Housing, Adaptive Transportation, Education and Career Transition Assistance, Therapeutic Arts and Team Semper Fi.
Help the Semper Fi Fund give to those who have given so much in the name of freedom: http://www.semperfifund.org.
###