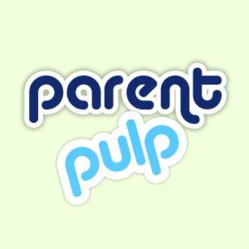 London, UK (PRWEB UK) 20 January 2012
RollUp Media are celebrating the launch of their latest website, ParentPulp.com, in the UK and Australia. The trending topic engine uses Feedtrace technology to determine the most talked about parenting news and information on the web and provide access to the most relevant stories in real-time.
Feedtrace uses proprietary algorithms and intensive computer processing to determine the most popular parenting topics as they trend. The technology scans millions of Twitter conversations every hour, identifying the most credible and appropriate stories on the Internet. By providing a central point of reference for quality parenting news, ParentPulp eliminates the need for a time-consuming manual search.
ParentPulp aims to provide content on a range of parenting topics which include fertility, pregnancy, adoption, education and health. The website covers news and information for parents and carers of children of all ages, as well as offering tips and advice from experts and parent bloggers. ParentPulp also provides a summary of the most popular parenting tweets from childcare experts, journalists and bloggers.
Social media is becoming the starting point for an ever-growing number of people seeking the latest news or information on a range of subjects . As the number of Twitter users continues to increase at a phenomenal rate – Twitter estimates an average of 460,000 sign up every day – the need for navigating a way through increasing mountains of rubbish has also grown. Trending topic engines such as ParentPulp offer a solution by filtering only the most relevant information on a particular topic.
About:
ParentPulp.com is a trending topic engine which provides access to the latest and most popular parenting news and information on the internet. The website used social media to determine trending parenting topics, and covers subjects such as fertility, pregnancy, adoption, education and health.
For more information please email info(at)parentpulp(dot)com or check out http://www.ParentPulp.com for all the latest parenting news.
To keep up to date with the latest in the parenting world, you can like us on Facebook at facebook.com/parentpulp or follow us on Twitter @parentpulp.
###