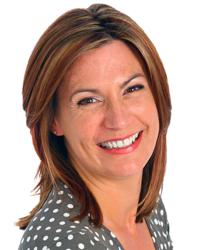 Re-wire your mind and change your relationship with food forever
(PRWEB) January 19, 2012
Elizabeth Mansfield, weight loss expert and hypnotherapist has become so infuriated about the over promising, and under delivering of weight loss products and services available that she's made her own product available completely free of charge. Her professionally recorded 'Lose Weight Now' hypnosis mp3 is available to download from today from http://www.help-me-lose-weight-now.com
The World Health Organisation says that worldwide obesity has more than doubled since 1980 and more than one in ten of the world's population are obese. It is also generally accepted that ultimately 9 out of 10 people fail to achieve the size and shape they want in the long term – whatever the strategy they use in their weight loss. Elizabeth believes that her completely free hypnosis can help change this.
Many people know about the successful use of hypnosis for smoking but are unaware of how equally powerful it can be for use in weight loss too. Searching the Internet can reveal a whole array of free, and paid for weight loss hypnotherapy products. However, their standard and quality can vary dramatically. Elizabeth's 24 minute hypnosis, initially scripted and created by her, for her own personal use several years ago, has now been professionally recorded and utilises a traditional hypnotherapy induction followed by specific weight loss suggestions as well as confidence and self esteem building.
As Elizabeth explains, "stage or TV show hypnosis is often people's first and only experience of this amazing mind altering technique. However, it's not an accurate reflection of how it can be used for good, rather than just entertainment. Equally there are many charlatans out there who think they can just read a script and get effective results, as well as others who charge lots of money for products that quite frankly are poorly recorded and disappointing to the purchaser." She continues, "By providing my hypnosis to everyone, free of charge, they can discover the power of it by themselves, and in the safety and comfort of their own homes from a professional, qualified and registered hypnotherapist."
Notes to Editors
As a previous failed traditional dieter, Elizabeth Mansfield BSc Hons, MSc, who is a qualified hypnotherapist and trainer of NLP created a unique weight loss system that worked for her. She was so successful that she was asked repeatedly to share her experience, skills and techniques with other people. This quickly grew from helping friends to running courses and now providing products globally online through seminars, webinars, downloads and CDs.
The 24 minute professional studio recording hypnotherapy mp3 can be downloaded, free of charge, from http://www.help-me-lose-weight-now.com
Elizabeth is a member of the General Hypnotherapy Register and an Associate Trainer with the Society of NLP.
Information about global obesity is available from the World Health Organisation Fact Sheet number 311, updated March 2011 http://www.who.int/mediacentre/factsheets/fs311/en/index.html
###