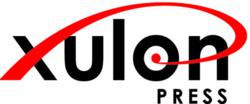 "God has truly brought me from ashes to beauty,"
Maitland, FL (PRWEB) January 20, 2012
The clothing a person wears and the image they portray speaks volumes. The way a person dresses often causes other people to form an opinion of what kind of person they are. But what kind of a message is the way people dress sending to others? Do people see Christ or the world? Scripture proves that people are important to God and so is how they dress. Within the pages of Daughters of God .........Modesty Matters ($14.99, paperback, 978-1-61379-518-7; $22.99, hardcover, 978-1-61379-519-4; $7.49, eBook, 978-1-61379-592-7), a new Xulon title from Jennifer Peikert, the author teaches women how very important they are to God, how they are fearfully and wonderfully made, and how even the way they dress is important to God.
"I hope readers learn that their value is not in how they look or act but simply because they were created by God Himself," the author says. "Modesty and how we convey ourselves to others matters to God. I believe God wants this truth conveyed to His girls and all of this book is scripturally based and God-inspired."
The author was prompted by God to write this book after learning—through real life experiences—that how women dress can impact their lives. She has witnessed firsthand how so many girls and women today expose their bodies for acceptance and love, and this book is her response to that troubling trend. "God has truly brought me from ashes to beauty," she explains. "I have learned to see myself through His eyes, and I have seen how women dressing immodestly has impacted lives. I live the life of dressing modestly and have learned how important it is to God."
Xulon Press, a division of Salem Communications, is the world's largest Christian publisher, with more than 8,000 titles published to date. Retailers may order Daughters of God .........Modesty Matters through Ingram Book Company and/or Spring Arbor Book Distributors. The book is available online through xulonpress.com/bookstore, amazon.com, and barnesandnoble.com.
###