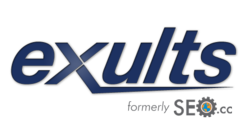 ...Exults has created an interactive system which allows clients to chart their PPC progress using graphical representations of the data.
Fort Lauderdale, Florida (PRWEB) January 19, 2012
Exults, the trailblazing South Florida internet marketing agency, has added a new feature to their dynamic reporting system. Famed for delivering excellent results, Exults is committed to taking their clients' campaigns to the next level. The internet marketing industry is fiercely competitive and staying ahead of the pack is no small feat. Through innovation and hard work, the team at Exults has set the standard for the advertising world. Successful campaigns and transparent methodology are synonymous with Exults and the addition of a PPC management system takes success and transparency even further.
Of the many features which distinguish Exults from the competition, the most tangible of these is their proprietary reporting system. Exults' clients are provided with a username and password which grants them access to their campaign from any location; day or night. Once logged-in, clients are able to see and track the progress of their marketing strategy. They are able to manage their current campaign and provide any additional feedback. The login system furnishes access to all of the client's web properties via a central hub; saving them valuable time and helping them keep track of their focus.
Exults' reporting system, which has long been a characterizing aspect of their services, has acquired a ground-breaking new feature. Coinciding appropriately with the company's rebranding, the new feature provides clients with a clear and easy-to-understand way of tracking their Pay-Per-Click campaigns. Instead of simply providing customers with a spreadsheet outlining their costs, clicks and conversions; Exults has created an interactive system which allows clients to chart their PPC progress using graphical representations of the data. With options to include or exclude certain information from their Google AdWords and Microsoft AdCenter (Bing and Yahoo's PPC platform) campaigns, this addition to the reporting system promises to give Exults' clients an even greater understanding of what goes into a successful PPC campaign.
Organization is key when cultivating a lucrative PPC campaign. There must be a significant amount of time and thought put in if the venture is to be successful. It takes patience and skill to hone in on the keywords which will deliver the best return on investment (ROI). Utilization of tracking tools like the one in Exults' reporting system eliminates much of the confusion that may be associated with accounting for so many pivotal factors. Supplying their clients with the tools to understand what goes on behind the scenes is invaluable for Exults; knowledgeable feedback from clients in regards to tailoring certain aspects of their campaign increases the likelihood of success!
Done correctly, Pay-Per-Click ad campaigns can be extremely lucrative. Working with an exceptional internet marketing agency like Exults greatly increases the odds that a company's venture will be successful. Exults realizes that as a business owner, knowledge of one's industry makes that client a valuable asset when tailoring their PPC campaign. By providing that client with the right tools to understand what goes into creating their campaign, Exults knows that the client's chances for success will increase even further! They don't need to waste valuable time and money trying to manage their own campaign; it may end up costing their entire budget without bringing any returns. Businesses are invited to call Exults and schedule their free demonstration today!
# # #