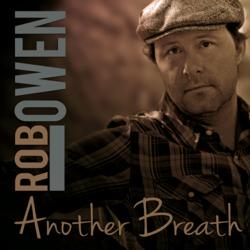 "If Coldplay wrote a song with Peter Gabriel and John Rzeznik (Goo Goo Dolls) it would sound like "Another Breath."- David Erik, Indie Islands
Santa Cruz, CA (PRWEB) January 19, 2012
Take in "Another Breath" in 2012. Rob Owen captures romantic bliss within the forever present moment.
If you believe the Mayan prediction, the countdown has begun to the apocalypse on December 21st, 2012. But fear not, you can press play and take in "Another Breath" to pause time itself. "Another Breath" is the latest single release by singer/songwriter Rob Owen.
If Coldplay wrote a song with Peter Gabriel and John Rzeznik (Goo Goo Dolls) it would sound like "Another Breath." Behind Owen's powerful voice exists an addictive melody and a feeling of love, sincerity and yearning. Within this passionate power-ballad, Rob has managed to capture the kind of timeless bliss that can only be experienced by two lovers during a sweet embrace.
Owen's previous successes include placed compositions onto MTV's The Real World, as well as a number one song critique and top Music Critique of 2010 in Music Connection Magazine. "Another Breath" is literally another top-shelf song Owen adds to his arsenal after his previous release, "Common Ground." "I'm very happy with the way this song turned out. A lot of work went into this tune, and not only by myself, but by co-producer, Andy Zenczak, at Gadgetbox Studios." Rob describes the song as a reflection of the time he spends away from his love - his wife - and how he suffers until the time he can get back home to her.
"Another Breath" joins Rob's ever-growing catalog of compositions - all with their unique passionate and sincere insight into human emotion. "Another Breath" is a song you can sink your soul into. Rob Owen's finely-honed songwriting shines within the forever present moment in time.
For more about the song, and Rob Owen please visit the links below.
CONTACT:
contact(at)robowenmusic(dot)com
http://www.robowenmusic.com
http://www.facebook.com/robowenmusic
###