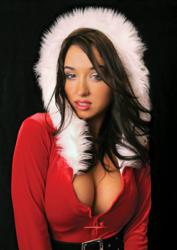 The Airbrush Getaway is the World's leading airbrush workshop program. Group and "buddy" discounts are available.
Wall, NJ (PRWEB) January 23, 2012
Amazing 4-Day Hands-on Class on Photorealism and Color Theory!
The Airbrush Getaway workshops will offer Achieving Photorealism, Dru Blair's groundbreaking and highly intensive hands-on four-day course, February 21-24, at the Rio All-Suite Hotel in Las Vegas. Achieving Photorealism will reveal the secrets of painting photorealistic fire, ice, metal, water, glass, fur, flesh tones, and many other subjects that often challenge artists. Open to artists (and non-artists) of all skill levels, including beginners, students will learn to quickly match colors with extreme accuracy and precision. The color theory taught in this class is in no way limited to just airbrushing; it crosses over to every aspect of life where choosing and/or manipulating color is important.
You'll also learn how to master color, transparent versus opaque painting techniques, understanding white and the impact it has on your images, the 8 rules of photorealism, the 12-point photorealism checklist, how to really understand light, how to survive catastrophic painting errors, how to develop observation techniques that allow you to expand your visual discrimination, and much more. Course tuition is $575, and includes all materials, supplies, and equipment. Group and "buddy" discounts are available.
As a World-class illustrator, Dru Blair's client list includes Budweiser (Budweiser Bullfrogs), Star Trek: Voyager book covers, Continental Airlines, United Airlines, Proctor & Gamble, Pepsi, Coca-Cola, Nabisco, Neutrogena, Rolling Rock Beer, Rockwell International, McDonnell Douglas, McDonalds, Mattel, USA Today, Turner Broadcasting System, Automobile Magazine, American Legion magazine, Airforce magazine, American Helicopter Pilots Association magazine, Texaco, Paramount Theme Park, and many others. Dru currently resides in Blair, South Carolina.
The Airbrush Getaway, established in 1988, is the World's leading airbrush workshop program. Other classes include Airbrush Mastery, Power Portraits, Automotive Cheap Tricks & Special F/X, Pinup Art, Pinstriping, Murals on Steel, Body Art, Airbrush Tanning, Ultimate Airbrush F/X, and many others. Introductory one-day programs are also available.
For more information about the Airbrush Getaway and Airbrush Action magazine go to http://www.airbrushaction.com.
###