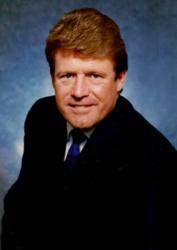 "I share a passionate entrepreneurial spirit with the company and am excited to dig deeper into the sales techniques and client-service opportunities the company has," says Dean Ayers.
Tampa, FL (PRWEB) January 18, 2012
Savtira Corporation, a new B2B cloud commerce solutions company, announces today that Dean N. Ayers, former Anheuser-Busch, Inc. executive, has joined the company's advisory board.
Ayers spent more than three decades with Anheuser-Busch, Inc. serving in significant leadership roles in various corporate sales and marketing positions throughout their domestic and worldwide operations. Ayers' background as a dynamic CPG (consumer packaged goods) marketer led to the design, development, and implementation of many marketing campaigns for the world's largest brewer.
"Dean's expertise in analyzing sales and marketing trends, devising strategic concepts for brand building, and resourcing opportunities and design of creative solutions for synergistic cross-functional company components makes him a stellar asset to our advisory board," says Savtira CEO, Timothy Roberts. "We are excited to have Dean aboard, and we look forward to learning from him through his extensive experiences at Anheuser-Busch. His knowledge in the industry will benefit Savtira's overall growth, along with the merchandising, sales and marketing efforts of our clients and their e-commerce businesses."
Anheuser-Busch senior executives personally appointed Ayers for leading and operating its start-up entertainment marketing departments as well as five additional new positions during his tenure, which assisted in driving unprecedented growth in sales, marketing and infrastructure. Ayers led and supervised the professional national account sales teams that produced approximately $500+ million per year in sales in the company's largest sales territory.
Previously, Ayers served as director of entertainment marketing as the corporate liaison to film studios, TV productions, product integration, film festivals worldwide including Cannes and Sundance and celebrity outreach. Ayers recently developed a start-up technology sales company, BrandTraX, Inc., representing Lucent Technology pattern recognition technology in the sports and entertainment industries. Ayers also successfully researched and developed a direct mail company that now sells $200 million per year in branded merchandise. Ayers attended the University of South Florida in Tampa where he earned Phi Kappa Phi honors and later worked in Naval Intelligence aboard U.S. submarines. He was awarded the Navy Commendation Medal for Meritorious Achievement.
"I am truly jazzed about Savtira and all the potential the firm has in the e-commerce/Cloud Commerce industry," says Ayers. "I share a passionate entrepreneurial spirit with the company and am excited to dig deeper into the sales techniques and client-service opportunities the company has. I am proud to share my experiences with Savtira and the enthusiastic executive leaders."
About Savtira Corporation
Based in Tampa, Florida, Savtira is in the business of digital distribution with a software-as-a-service (SaaS) e-commerce platform that is a turnkey system for the distribution, marketing, merchandising, and selling of both digital media and physical goods in a single store and a single, unified shopping cart. Savtira-powered stores are designed to meet the specific needs of retail partners so no two e-stores are alike. All Savtira e-stores are custom-branded for our partners. Extra features and services are offered on an à la carte basis. Savtira is also building the next carrier-class "Entertainment Distribution Network" (EDN), streaming all digital media from the cloud, with a feature set that eclipses anything on the market. For more information on Savtira, visit: http://www.Savtira.com or call 813.402.0123. Follow us on Twitter at: http://Twitter.com/Savtira.
Savtira is a registered trademark. All other product and service names mentioned are the trademarks of their respective companies.
###