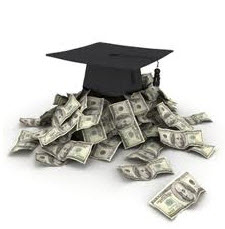 "BudgetPak allows us to manage resources according to our strategic plan and evolving priorities."

-Linda Murphy Church, Budget Director, RISD
Norwalk, CT (PRWEB) January 18, 2012
XLerant, a leader in powerful budget preparation software, has signed five new clients in the higher education marketplace:

Rhode Island School of Design, a four-year art college in Providence; 2,300 students
St. Joseph's College of Maine, a Catholic liberal arts school near Portland; 1,000 students
Fisher College, a private business college in Boston; 1,000 students
Roberts Wesleyan College, a Christian college outside Rochester, NY; 2,000 students
Touro College, a Jewish-sponsored college in New York City; 19,000 students
XLerant serves several higher ed clients and is in advanced talks with more than two dozen others. It also works in the non-profit, insurance, and publishing and media markets, to name a few.
Linda Murphy Church, Budget Director of the Rhode Island School of Design, said she recommended adoption of BudgetPak software after evaluating it against the Malcolm Baldrige Excellence in Higher Education framework.
"As an institution serious about excellence, we need the functionality of BudgetPak. It allows us to manage resources according to our strategic plan and evolving priorities," Murphy Church said. "The entire campus is engaged in the budget process, presenting ideas in alignment with the strategic plan."
XLerant Founder Lawrence Serven said, "As administrators face mounting economic pressure, they realize traditional spreadsheets are the equivalent of a slide rule. Leaders determined to have thriving universities are seeking technology that allows their budgets to be change agents.
"With Excel alone, administrators can't tie budgeting and finance to strategy. Their financial teams are mired in the management of error-prone spreadsheets rather than doing insightful analyses. Their deans and department chairs are frustrated because they're not finance people; they don't have vast spreadsheet expertise."
XLerant's BudgetPak changes all of that. Working with any general ledger system, it includes a series of prompts that allow users to tailor their budgets to the nuances of their departments. It also gives financial experts extensive ability to analyze data in a multitude of up-to-date views.
"BudgetPak lets us deploy resources with maximum impact," said Holly Braley, Controller at St. Joseph's College of Maine. "Our strategy and budget now work hand-in-hand. Done well, a budget is effective. Done poorly, it's a hindrance.
"With BudgetPak, I finally can do my job. Rather than collecting data from across the college, validating it, entering it on spreadsheets, that's now done by the individuals who 'own' the numbers. I now spend my time managing the process. At any time, I can easily analyze our 60-plus budgets and strategically help guide the college forward."
XLerant recently released a study of higher education budget directors from across the United States. Two-thirds gave their Excel-driven budgeting process a "C" grade or lower. They said the top complaint among department heads is not being able to own their numbers because of restrictive, difficult-to-use spreadsheets. BudgetPak, in contrast, improves financial controls and gives users the flexibility to develop and manage their budgets easily, in ways that match the needs of their departments.
About XLerant
XLerant is a software solutions company that builds and implements innovative, practical, and incredibly powerful corporate budget preparation software for mid-sized and large organizations, energizing a "Culture of Budget Accountability" among users. The company has a dedicated focus on higher education.
XLerant's premiere budgeting and planning application, BudgetPak, replaces spreadsheet-based budgeting and provides maximum user flexibility and financial controls. Improved communication, greater ownership of the numbers and increased transparency enable companies to better manage financial performance throughout the fiscal year.
###