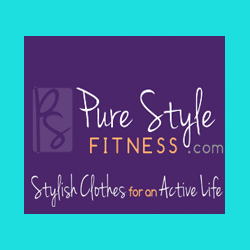 Chicago,IL (PRWEB) January 28, 2012
Pure Style Fitness offers a specific line of fitness apparel designed for pregnant women. A recent article in USA today, "Moms-to-be Exercise to Extremes", proves that active mothers don't need to slow down with pregnancy. As stated in the article, labor is easier for mothers who exercise and it curbs excess weight gain that can lead to gestational diabetes and preeclampsia.
When starting Pure Style Fitness, the CEO herself was a pregnant and active woman. With that, she decided it was necessary to find a quality line of maternity fitness clothes. Born Fit offers stylish and versatile maternity fitness clothes. Many of the clothes can even be worn post pregnancy.
The modern pregnancy is much more trendy than in years past. Maternity fashion has come along way. Staying fit is very important during pregnancy, so it would only be natural to create a maternity fitness line for the modern pregnant woman.
The Pure Maternity line at Pure Style Fitness was hand selected to keep up with the stylish, fit and modern pregnant woman. The clothes within this line can be worn for physical activity or every day wear. The Rudy Tank is great for working out due to its lightweight and moisture wicking material. This tank also has shape retention which allows it to be worn even after pregnancy. The Betty Tee is great for doctor appointments and running errands. This tee has an applique design and a hidden pocket in the front for keys.
To complete the line, Pure Maternity includes pants, capris, and shorts. All the bottoms have a wide waist band built to grow with the belly throughout the entire pregnancy. The material is moisture wicking yet thin to keep the body cool while working out. Many of the pants have a hidden pocket to hold keys or cards.
For the pregnant biker, Pure Style Fitness has an entire set that includes a maternity jacket with three pockets, biking shorts with pad and side pocket, a pull string backpack and water bottle. It's a great gift and can be used post pregnancy as well.
It's great to stay fit during pregnancy and Pure Style Fitness supports and encourages just that. Remember; please consult your doctor to ensure the physical activity you participate in is right for you while pregnant.
# # #