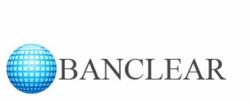 We have added a number of strategic international processing partners which has helped us to achieve a substantial reduction in transaction costs. These reductions are passed on to our institutional clients with fees being lowered 80% in some cases
Panama City, Panama (PRWEB) January 19, 2012
Banclear Trust Corporation announced the expansion of its payment services and substantial reductions of transaction fees on January 18, 2012.
"We have added a number of strategic international processing partners which has helped us to achieve a substantial reduction in transaction costs. These reductions are passed on to our institutional clients with fees being lowered 80% in some cases," says Michael Magnusson, Chairman and CEO of Banclear Group Inc in Panama. In addition to lowering fees, the expansion also adds new features to the Banclear platform allowing its users to send, transmit and hold funds in 26 different currencies.
Banclear Trust Corporation serves institutional clients such as Banks, Fund Managers, Trust Companies, Credit Unions and Finance Companies among others by providing a secure multi currency payment platform. The system is often integrated with NexorOne®, the web based online banking software offered by Overseas Clearing Corporation in Panama as part of the "Banking4Bankers" concept.
Banclear Trust Corporation
Government Road
Charlestown – Nevis
St. Kitts & Nevis
BIC: BAUOKNN1
Phone +1 305 677 2999
# # #