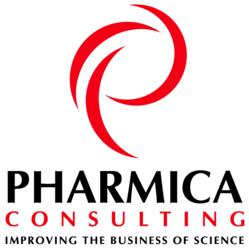 SharePoint is just the technology piece – without the right people and processes, you're not going to get the value out of it that you want and need
Princeton, NJ (PRWEB) January 24, 2012
Pharmica Consulting (http://www.pharmicaconsulting.com) has served the life sciences industry for many years, and has become the de facto expert in SharePoint and collaboration. As part of its continued service to the industry, Pharmica will be hosting its 6th SharePoint workshop on March 8th and 9th in Princeton, NJ.
"Pharmica's latest SharePoint workshop is in many ways a product of requests we've had from clients. They really liked the workshops we'd done in the past, and wanted more," said Eric Lake, Partner with Pharmica Consulting. "We were thrilled to be approached by a few of our clients who wanted to use our workshop as the means to share information with one another with regards to their collaboration strategies, SharePoint applications, and best practices. The result is a longer workshop filled with even more interaction and networking than ever before. In addition, industry members determined the agenda via monthly teleconferences. It is truly a workshop for the life sciences industry." Pharmica Consulting is the leading expert in SharePoint and collaboration within the life sciences industry. It counts most of the 20 largest pharmaceutical companies as some of its clients, and has worked with many biotech companies as well.
"It's really an exciting time in the industry and especially at Pharmica," said Matt Kiernan, Partner with Pharmica Consulting. "The collaboration space has really been heating up. Given the nature of the industry, with so much focus on outsourcing and partnering, SharePoint has been a solution that most if not all companies that have been turning to. Pharmica has always been an Operational Excellence company – that classical triumvirate of people, process, and technology is more relevant now than ever. SharePoint really underscores this. If you don't take all three areas into account, you're not going to be successful. SharePoint is just the technology piece – without those other two legs, you're not going to get the value out of it that you want and need. The workshop is a way for many companies to get together and talk about the things they've done that have worked, and where they've gone wrong in the past."
Greg Cohee, Pharmica Consulting's head of eClinical Services, concurs. "I've managed several collaboration projects with several different clients and although they often have different objectives, you see a lot of the same struggles. We get approached by companies big and small looking for our SharePoint services because they know we have deep experience with Operational Excellence coupled with industry expertise. They know we're going to deliver with a solution that's right for them, but that takes all of Pharmica's experience into account. These same companies really get a lot out of our workshops as well."
Those interested in learning more about Pharmica Consulting's service offerings can visit http://www.PharmicaConsulting.com. To request additional information, please contact Eric Lake at 973-945-4482 or Greg Cohee at 215-579-1650.
About Pharmica Consulting
Pharmica Consulting, one of the life sciences industry's leading consulting firms, provides a variety of offerings designed to help pharmaceutical and biotech clients achieve true Operational Excellence. Consultants at Pharmica invest the time needed to truly understand a client's specific challenges—and tailor solutions to help them create a more profitable business environment. Pharmica Consulting knows how to build effective strategies—and deliver against those strategies as promised.
###