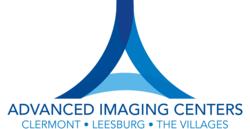 With one flat fee for each modality, they have made the process less complicated for both the patient and the referring physician.
Tampa, Florida (PRWEB) January 18, 2012
All three of Advanced Imaging Centers' locations are pleased to announce the adoption of their new, simplified cash-pay process, providing patients with more pricing transparency in the healthcare system. The goal of this new development is to provide care to a vaster patient population and reach those that are under the impression that they cannot afford quality care.
In order to succeed with this process, Advanced Imaging Centers has taken a number of crucial steps. By compiling all types of exams and allotting one flat fee for each modality, they have made the process less complicated for both the patient and the referring physician. This flat fee encompasses both the technical and professional portions of the exam into one low price, which is not the case at many other facilities. No matter if the MRI being ordered is for the patient's neck or back, with contrast or without, there will be one flat cash-pay price. These cash-pay prices are meant to be especially appealing to patients without insurance, however patients with very high-deductibles and the popular 80-20 plans are part of the price-sensitive market, and can take advantage of the affordable price-shopping process as well.
In addition to these improved internal methods, Advanced Imaging Centers has made plans to participate as an affordable option for superior diagnostic imaging on the new website application, Save On Medical. The website allows patients to price-shop medical services at various facilities in their region while comparing various aspects of care. The process enables patients to then make their own, informed, healthcare decisions.
Advanced Imaging Center is dedicated to providing the highest quality service for all patients and believes that they should not sacrifice excellence for affordability. This is why the qualified AIC staff and on-site radiologists support the new efforts, helping to guide patients to receive care they deserve.
About Advanced Imaging Centers
For over 10 years Advanced Imaging Centers has been serving Lake & Sumter Counties with state-of-the-art technology, quality care and unparalleled service from a qualified staff and technical team. Advanced Imaging Centers is independently owned and operated by their onsite radiologists, who are all board certified and fellowship trained and proficient in a broad range of sub-specialties. The technologists are highly skilled, compassionate and registered in their respective technologies. The American College of Radiology (ACR), representing the gold standard of diagnostic imaging care, accredits each of our three centers.
# # #