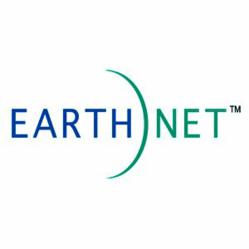 "Being in Boulder matters! Our techs don't waste time in Denver Traffic!"
Boulder, Colorado (PRWEB) January 19, 2012
Earthnet, Boulder's top data center and consulting firm (http://earthnet.net), has achieved compliance with the SSAE16 Type II standard as shown in the Report on Controls Design and Operation prepared by independent auditors (CPAs) Linford and Company ( http://linfordco.com ). "Earthnet continues to offer an exceptional value by providing a data center environment where our controls and processes have lead to exceptional network flexibility, uptime, and security. Our team consistently delivers quality and innovative solutions that allow our customers to concentrate on their core business without worrying about their colocation setup," said Paul Rennix, CIO of Earthnet. "We're proud to achieve this certification as it validates our operation at all levels and tells our customers they've made the right decision trusting us with their data center and consulting needs." Compliance with the SSAE 16 standard also makes it easier for Earthnet customers to complete third party audits for HIPPA, PCI, and other standards, saving them time and money.
About Earthnet
Earthnet has been in operation in Boulder, Colorado since 1994. Earthnet provides data center services, advanced system design and consulting, security threat mitigation, lockdown, and post-event forensics. Earthnet has multiple direct fiber connections to the Internet and enterprise-level uptime guarantees. Utilizing separate city power grids, dual UPS systems, a backup diesel generator, redundant cooling, state-of-the-art fire detection and suppression systems featuring FM-200 inert (non-damaging) gas. Earthnet is a secure facility with 24/7/365 access. For more information, please visit http://www.earthnet.net or call 303-546-6362.
Contact:
Paul Rennix, CIO
303-546-6362 x113
prennix(at)earthnet(dot)net
###