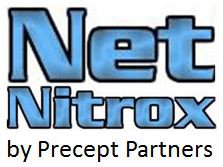 This seminar is a must for business owners interested in growing their company in the online channel.
South Bend, IN and Buchanan, MI (PRWEB) January 20, 2012
The North Central Indiana Small Business Development Center and Precept Partners announced the first of three, Internet centric seminars with "Developing an Effective Internet Strategy" on February 16. The opening session will be presented at the Commerce Center, in South Bend, Indiana. The program is offered as part of North Central ISBDC's popular "Taking the Fear Out of Technology" series of educational seminars. The three month Internet focused series will discuss Internet strategy, website design and online marketing.
Content for the seminars has been developed by Precept Partners, website strategy, design and marketing consultants based in nearby Buchanan, Michigan. Stephen Antisdel, manager of Precept said, "In the first seminar we'll explain a step-by-step process to help you develop a profitable Internet business strategy and business model. We'll also share a number of online tools to help you analyze your competitors' relative strengths and weaknesses."
The North Central ISBDC's Regional Director Jan Fye said, "It's important for us here at the ISBDC to help our clients make informed decisions in every phase of business ownership. We are delighted to be working with Steve, and Precept Partners, to offer this series!"
The North Central ISBDC program description explains that the methods discussed in the Internet Strategy session have been used to generate over $100 million in revenue in B2B, B2C and service businesses. Antisdel adds, "This seminar is a must for business owners interested in growing their company in the online channel."
About North Central ISBDC:
The Indiana Small Business Development Center Network (ISBDC) has been serving small businesses and entrepreneurs since 1984. Yet after more than 20 years of expert training, counsel, and networking, the ISBDC remains one of Indiana's best-kept secrets. As part of the ISBDC network serving the counties of St. Joseph, Elkhart, Marshall, Fulton, and Kosciusko, the North Central SBDC has guided business owners to make more informed decisions, find additional funding, new partners and clients. For more information, visit http://www.southbendbcg.com.
About Precept Partners:
Precept Partners develop and manage the design, implementation and marketing of industry leading websites for clients in retail, manufacturing, professional services and non-profit sectors. Their client awards include the Inc. 500, Internet Retailer 500, The Webby, and the Top 100 Best Retail Websites Award, with recognition in The Wall Street Journal, BusinessWeek, Inc. Magazine, NPR, Internet Retailer, and other national media. For more information, visit
http://www.NetNitrox.com.
###