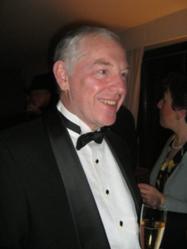 Each individual must be in charge of their own finances. If we are not in charge of our own finances, we are fools.
London, UK (PRWEB) January 20, 2012
Global Strategy Connections Ltd and Wealth Insiders Alliance are very pleased...(astonished) at the response they have received from the pre-release information on the new Day Trading Strategy "Daily Momentum Trader". Jason J. Cox, CEO of Wealth Insiders Alliance said, "We have a record breaker! Daily Momentum Trader has demolished our previous record..." This new Strategy, developed by Dr. Manz, who earned his PhD in Group Psychology and has traded it without a losing month for six years, has broken all records for the two companies for the number of people who have showed interest in subscribing to the service. The service became live on Tuesday, January 17, 2012.
Wayne Stanley, owner of Global Strategy Connections said, "I am amazed and very pleased with the over whelming response we have had to this new trading strategy. I want people to understand this strategy is not actually new. Dr Manz created it and has been using it to make a very good living for himself, and his family for years, but it is only now that he has agreed to share it with subscribers to the "Daily Momentum Trader."
Dr. Manz has not had a losing month in over six years, which in itself is a true feat. The proof of this can be found at the bottom of the website, by clicking this link: http://alturl.com/itr23
Dr. Manz said, " I show you everything- the good, the bad and the ugly. I'm proud of my record, and that record includes losing trades. I'm not afraid to show you the WHOLE TRUTH."
Hedge fund managers are stymied as to how he has done it. He is making on average, about 56% a year in his portfolio. This has allowed him to live well and to build his portfolio at the same time. They have been contacted by people who have retired or are going to retire and need extra income to make ends meet on a set income.
Mr. Stanley of Global Strategy Connections Ltd said: "I had a long talk with an x-commercial airline pilot who became a quadriplegic after a skiing accident. He of course lost his job and had few choice open to him. Rather than giving up, he started trading as a home business and sees the Daily Momentum Trader as a real opportunity. I also had a long talk with a retired man who wanted to trade, but had limited time, because his invalid wife required much of his time. This looks like the perfect answer for him, since most of the trades will last a short time and he will have the rest of the day to do as he pleases. I have had conversations from many others in all walks of life. Interest in this trading strategy varied from more monthly income to starting to invest for the future, to recover lost capital from previous trades or to pay for college. For me, it is a pleasure to help people reach their goals. If I can help them find a way to do that, it makes me happy. Mr. Stanley continued; Most banks can no longer be trusted. It is now a different day. Each individual must take charge of their own finances. If we are not in charge of our own finances, we are fools."
Information on the Daily Momentum Trader can be found by going to: http://alturl.com/vckgm
To go directly to the shopping cart to purchase the Daily Momentum Trader, go to: https://marketauthority.com/checkout/index.php?sku=dmt002&aff_id=4203&sub_id=0&tri_id=0&trial=0 or the newest video can be viewed at http://alturl.com/em2y9 . Click on the link Check out Daily Momentum Trader now to watch the most recent video that explains how the system works in a very clear, concise & professional manor.
###