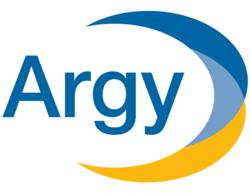 "I am very pleased to announce Mark's acceptance into the partnership which reflects Argy's commitment to build and maintain a strong and dynamic management team," says Paul Argy, President & CEO.
(PRWEB) January 20, 2012
Argy, Wiltse & Robinson, P.C. (Argy), a rapidly-growing certified public accounting and business advisory firm, is pleased to announce the promotion of Mark Andersen, Assurance & Business Advisory Services Partner, effective January 2012.
Mark Andersen is a partner in Argy's Assurance & Business Advisory Group with 17 years of public and corporate accounting experience. Mark leads the Technology Practice at Argy and focuses on working with venture-backed information technology companies, venture capital funds and government contractors.
Mark's clients range from early stage startups to well-established middle-market enterprises with domestic and international operations. His background in both public accounting and in private industry allows him to provide practical insight into his clients' accounting issues. Mark provides the following services to his clients:

Attestation services including audits, reviews and compilations under both U.S. GAAP and International Financial Reporting Standards (IFRS)
Consultation and advising on revenue recognition as it pertains to software licensing, VSOE, multiple-element arrangements, hosting, cloud computing and patent settlements
Due diligence engagements on behalf of acquirers and venture investors
Advising on complex equity transactions such as stock options, warrants, preferred stock investments and restricted stock grants
Development and implementation of effective internal controls over accounting and financial reporting
Providing insight into accounting and reporting under Federal Acquisition Regulations
"I am very pleased to announce Mark's acceptance into the partnership which reflects Argy's commitment to build and maintain a strong and dynamic management team," says Paul Argy, President & CEO. "Along with attracting new talent from outside the company, we are constantly growing Argy's existing leadership team that will play a critical role in continuing the company's success in the future."
# # #