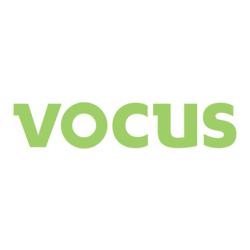 Adding PRWeb makes Local Edge even more compelling as a digital marketing platform. Including the Hearst online properties in the PRWeb syndication network will extend PRWeb's reach to a larger and more targeted audience.
Beltsville, MD (PRWEB) January 19, 2012
Vocus, Inc. (NASDAQ: VOCS), a leading provider of cloud-based marketing and PR software, today announced a partnership with LocalEdge, the multimedia Internet marketing provider within Hearst Corporation. The partnership will allow LocalEdge customers to access PRWeb, Vocus' online visibility service, directly through the LocalEdge platform.
The partnership is an extension of Vocus' existing partnership with the San Francisco Chronicle which began in January 2011 and has gained significant customer traction.
In addition, PRWeb customers will benefit from the addition of over 40 Hearst online properties to PRWeb's syndication network. These properties, which include the Houston Chronicle, San Antonio Express-News and the Seattle Post-Intelligencer, will join PRWeb's syndication list of 500+ online properties.
"The network that PRWeb has established is a tremendous asset for local businesses in need of creating a positive buzz by developing and sharing greater information," said Jeff Folckemer, President & CEO of LocalEdge and an SVP of Hearst Newspapers.
"The synergy that will exist between our current suite of digital products; including search engine marketing and optimization, social media management, online video, email marketing, web sites and mobile web sites, reputation management, short message service texting and behavioural targeting with the addition of PRWeb strengthens progress towards the goal of a converted action. Online and offline exposure as well as brand development are integral parts for improving our advertisers' foot and click traffic."
"LocalEdge is an innovator in the media industry and a driver of the progression into Web-based advertising," said Bill Wagner, Chief Operating Officer at Vocus. "Adding PRWeb makes it even more compelling as a digital marketing platform. Including the Hearst online properties in the PRWeb syndication network will extend PRWeb's reach to a larger and more targeted audience."
PRWeb helps businesses create and share content, optimized for the Web. PRWeb content is distributed through major search engines, directly to over 300,000 direct subscribers, 50,000 journalists and media outlets and syndicated through a network of over 500 Web properties.
About Vocus
Vocus (Nasdaq: VOCS) is a leading provider of cloud-based marketing and PR software that helps organizations of all sizes reach and influence buyers across social networks, online and through the media. Vocus provides a suite of software for social media, content marketing and media relations, creating a comprehensive solution for our customers looking to generate awareness, build their reputation and increase sales in today's customer-led buying cycle. Vocus is used by more than 30,000 organizations worldwide and is available in seven languages. For more information, please visit http://www.vocus.com or call (800) 345-5572.
About LocalEdge
LocalEdge, a Hearst Media Services Company, is a premier multi-media company leading the transition to web-based advertising for any size business. The organization has been in business for over 40 years and services customers nationwide.
Through the development of proprietary technology and partnerships with major search engines, social network sites and other leading tech-focused companies, LocalEdge offers a full line of digital marketing products that help its customers reach and interact with today's consumer.
This release contains "forward-looking" statements that are made pursuant to the Safe Harbor provisions of the Private Securities Litigation Reform Act of 1995. These are statements that are predictive in nature, that depend upon or refer to future events or conditions, or that include words such as "may," "will," "expects," "projects," "anticipates," "estimates," "believes," "intends," "plans," "should," "seeks," and similar expressions. This press release contains forward-looking statements relating to, among other things, Vocus' expectations and assumptions concerning future financial performance. Forward-looking statements involve known and unknown risks and uncertainties that may cause actual future results to differ materially from those projected or contemplated in the forward-looking statements. Forward-looking statements may be significantly impacted by certain risks and uncertainties described in Vocus' filings with the Securities and Exchange Commission.
The risks and uncertainties referred to above include, but are not limited to, risks associated with possible fluctuations in our operating results and rate of growth, our history of operating losses, interruptions or delays in our service or our Web hosting, our business model, breach of our security measures, the emerging market in which we operate, our relatively limited operating history, our ability to hire, retain and motivate our employees and manage our growth, competition, our ability to continue to release and gain customer acceptance of new and improved versions of our service, successful customer deployment and utilization of our services, fluctuations in the number of shares outstanding, our ability to integrate acquisitions, foreign currency exchange rates and interest rates.
# # #