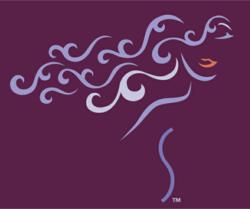 This "magnetized vs. motivated" approach to life is revolutionizing not just resolutions, but the quality of life as a whole.
New York, New York (PRWEB) January 19, 2012
Post December and the holidays, as people are getting back into the swing of life, they are also set on starting a phenomenal new year. A small, but relentless voice in the back of their heads reminds them that with the New Year approaching, "New" resolutions need to be made. Has it been a whole year already? Once again as people count down the days they count off the same old Resolutions; lose weight, be more successful, act nicer to family, eat healthier, exercise more, pet the dog every day. As people review their current list, they take a mental account of last year's resolutions; were they fulfilled or were they even started? All good intentions aside, people have a nagging feeling that this is going to be a "same shift different year;" they will start off motivated but within a short time, end frustrated.
Not this year! 2012 marks the "End of an Error," or the end of the half asked approach to life. Contrary to generations of erroneous thinking, the key to health, happiness and goal success is not a positive attitude, (years of struggling with resolutions can attest to that), but a powerful magnetude; a state of being unblocked and unbound. This "magnetized vs. motivated" approach to life is revolutionizing not just resolutions, but the quality of life as a whole. The old norm of struggling and striving is being replaced by the natural state of EE, (Effortless Effectiveness®.)
This powerful new magnetude of life, and the Magnetized Movement of 2012 is being ushered in by a whole new breed of women in a brand new game of life. These women, Chicks with Magnetude™, are the women who are creating a shift not only in social networking, but in life as a whole. By keeping their energy magnetized, which is as natural as breathing, these women are eliminating the need for positive thinking, struggle, striving and of course endless resolutions. Instead they are starting the New Year with the last resolution of their life, to become a CHICK with MAGNETUDE. For over 25 years those who have connected with their magnetized energy have been able to transform conditions and manifest visions with their natural state of Effortless Effectiveness® (EE). It doesn't get any better than that!
CHICKS with MAGNETUDE , this new breed of women, are literally "transforming their lives without interrupting their day". Individually they are eliminating struggle and frustration from their lives. Living this magnetized life is only half the benefit because collectively, CHICKS with MAGNETUDE are creating a new norm for life. The only resolution a woman needs to make this year is to resolve to be a CHICK with MAGNETUDE . Discover the new norm and the state of living an EE life by joining http://www.ChicksWithMagnetude.com, launching Winter 2012. By becoming a CHICK with MAGNETUDE women will find the ability to transform all areas of their life effortlessly. Finally, there is one life system for all life's conditions.
###