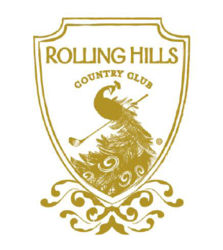 (PRWEB) January 19, 2012
Rolling Hills Country Club is pleased to announce the arrival of Shannon Diamond as Director of Sales responsible for membership recruitment and catering event sales. Ms. Diamond brings over 15 years of overall experience in sales and marketing, including an extensive background in the private club industry.
Rolling Hills Country Club has appointed Ms. Diamond as Director Sales to help generate awareness surrounding the club's vision, which includes a new 60,000-plus-square-foot clubhouse boasting a comprehensive Athletic Center, Tennis Garden and outdoor Aquatic Center, 114 Estate Homes, and a completely new 18-hole Arnold Palmer Signature Course.
Ms. Diamond will be leading the membership recruitment effort which is expected to climb sharply on the heels of the club's recent announcement that will surely result in one of the most sought after club memberships in all of Southern California. She will also be working in and around the local community to build awareness for the beautiful event venue that is currently available to members and non-members alike for weddings, social events, business meetings and all other types of special occasion.
Rolling Hills Country Club has a variety of membership categories and programs designed for all ages. The club is heavily focused on expanding their junior membership right now and, as such, has introduced a limited number of Single Junior Executive memberships available to individuals between the ages of 21-45. These unique memberships allow the primary member to enjoy unlimited golf privileges and entire family to enjoy dining, social and tennis events, for less than $500 per month.
Please visit http://www.rhccvision.com for additional information on the upcoming changes at Rolling Hills Country Club. For more information on membership options, or to learn more about hosting your next social event or business meeting at Rolling Hills Country Club, please visit http://www.rollinghillscc.com or contact Shannon at 310.326.4343 x210.
###