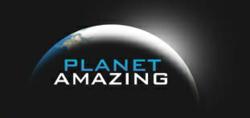 The laundry additive takes care of the washing of contaminated sheets and clothing.
Austin, TX (PRWEB) January 18, 2012
Justin Douglas knows that bedbugs are a problem in the USA. As one of the expert researchers at the environmental product think tank Planet Amazing, he has taken notice of statistics that show bedbugs are on the increase in the USA. According to CNN, bedbugs in New York City are up 10,000% from just six years ago, and Mr. Douglas says the bedbug problem is widespread.
"A laundry detergent additive can be the key to treating mass bedbug infestations," Mr. Douglas says. "We have found a laundry detergent additive that is safe for humans and which kills the bedbugs and eggs. With industrial machines the rinsing is very powerful, and this additive can be used for the entire washing process in hotels and motels to treat bedbugs or proactively prevent bedbug infestation."
According the Planet Amazing think tank, bedbugs can live in sheets, comforters and even clothing that's been on the floor. Mr. Douglas says that the laundry additive takes care of the washing of contaminated sheets and clothing, and is specially formulated to chemically activate in water to kill the bed bugs and eggs on fabric. "You simply add the additive to your clothes washer and run on a regular cycle," he says. "The laundry additive is proven to kill all of the bed bugs from your linens and has been shown to be safe for all types of linens. And, because it is safe and non-toxic, it will not harm you or your family. Bedbugs are at epidemic levels in some areas of the country and we at Planet Amazing are working to provide solutions that are affordable to treat this problem."
To check out the bedbug laundry additive, please visit the Amazon.com page.
About Planet Amazing
PlanetAmazing.com is the premier manufacturer and distributor of a wide range of organic and inorganic "GRAS" solutions that anyone…no matter their experience…can use to eliminate real everyday problems.
###