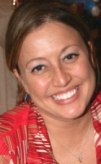 It's never been more important for restaurants and food service companies to control food safety and quality throughout the food supply chain
Orlando, Florida (PRWEB) January 19, 2012
N2N Global is pleased to announce its new cutting edge Quality and Food Safety Program for restaurants and food service companies, said Chairwoman Angela Nardone. According to 2010 estimates from the centers for disease control and prevention (CDC), about 48 million people get sick in the US every year from food-borne diseases, Ms. Nardone said. Of that number, 128,000 are hospitalized, and 3,000 die as a result of a foodborne illness. That means that 1 out of 6 consumers suffer from a foodborne illness at some point this year. With such staggering numbers, it's no surprise that the food service industry has taken food safety compliance so seriously, Ms. Nardone added.
Ms. Nardone's Florida based company provides operations compliance, and food safety solutions for food companies, which helps ensure the world's food supply operates in an efficient and effective manner, resulting in a higher quality of food in the supply chain. Nardone works with restaurants, retailers, distributors, growers, packers and processors around the world. Restaurant food safety is an important area to Ms. Nardone.
"It's never been more important for restaurants and food service companies to control food safety and quality throughout the food supply chain," Ms. Nardone added.
Ideal for the restaurant and food service industry, N2N Global's Quality & Food Safety Manager (QFSM) provides food safety compliance and product traceability from the source to the kitchen, helping ensure that the food served is safe and that it lives up to high levels of quality and consistency.
QFSM allows food industry companies to centrally manage all of the plans that get executed remotely. Electronically deliver the specific executions and capture the results. This insures all locations are on the most current plan and provides real time electronic information for analysis and continuous improvement.
"What's more it allows customers to fully automate their front and back of the house compliance programs," Ms. Nardone said.
Utilizing N2N Global's software solutions, restaurants can electronically create orders for suppliers; match the product received at the restaurant location to the original order (account for quantity, quality, and even brand discrepancies); collect GS1 compliant traceability information; assign attributes or expirations when the product is received and placed it into storage (cooler, freezer, or dry storage); decrement that inventory as used or at the end of each day; and automatically generate a suggested new order upon daily usage of existing physical inventory.
"My goal in life is to help restaurants with their food safety & quality assurance process. I am their biggest customer!," Ms. Nardone said. "So I have a vested interest to help them provide their highest quality to the market."
About N2N Global
N2N Global's product suite brings powerful solutions for all members of the food supply chain. For Supply Side companies, N2N offers agri-ERP solutions, farm management, food safety, business analytics and traceability software. For direct to consumer and buy side companies, N2N offers food safety, compliance, and asset tracking tools to help ensure the food supply is properly managed for minimized risk. N2N Global provides comprehensive solutions for companies looking for ways to improve efficiencies, enhance profitability, and ensure food safety. To contact Angela Nardone directly, visit her on N2N's twitter page http://www.twitter.com/n2nglobal. For more information, please visit http://http://n2nglobal.com. Through enhanced reporting, notifications, and system "checks", management can feel confident that less burden is placed on local staff to ensure that national suppliers are performing in a manner consistent with negotiated contracts.
###