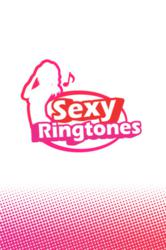 Tokyo, JAPAN (PRWEB) January 20, 2012
ICJ Inc. (Indies Chart Japan), a member of the GNT Inc. Group, a leading Japanese mobile content entity, announced the release of Sexy Ringtones on January 17th.
Sexy Ringtones helps breaking the ice on a first date, setting the mood, or simply playing a prank and much more. With over 160 tones and new ones added almost daily it is hard to get bored.
It is easy to be fooled by the name but don't be! There is a lot more inside than one would think by just reading the title, popular tones include:
1. Sexy Voices
2. Sleep Therapy
3. Nature's Voice
4. Age Testing Noises
5. Cute Character Sounds
6. Super Funny Sounds
7. Disappointing Sounds
8. Embarrassing Sounds
9. Ear smashing Alarms
And more
About ICJ Inc:
ICJ Inc. (Indies Chart Japan), a member of the GNT Inc. Group a leading Japanese mobile content entity established in October 2003. The company specializes in promotion, production, management and sales of music records as well as all forms of music entertainment. More information about ICJ Inc. can be found on http://icj.jp/foreign_countries_en/index.html
###