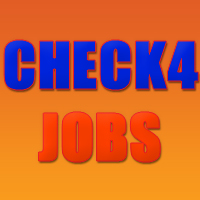 (PRWEB) January 20, 2012
Check4Jobs' iCV had its busiest year to-date in 2011 and distributed more CVs than ever before. In excess of 150,000 candidates registered their details for free with iCV last year.
The service was launched in 2007 and enables candidates to upload their CV once, and then iCV registers their details with top jobs boards throughout the UK. The process takes a couple of minutes but can save a candidate hours, possibly days of site trawling and registrations.
iCV's involvement doesn't stop at CV registrations as candidates can also opt in to receive email job alerts. The service, powered by Check4Jobs, automatically emails candidates about new employment opportunities that may interest them according to their selections.
Once registered the CVs are distributed intelligently according to many factors such as the candidate's desired job / salary / experience and education. This makes the service appealing to all from the generalist sites such as CVbrowser to the more niche boards like CWJobs. In fact, with over 60 sectors catered, the most specialist board could be receiving the latest candidates from iCV.
Job boards and recruitment agencies can integrate their CV databases with iCV and receive a constant stream of job hunters ready for consideration for their open and future vacancies. This is probably another reason the service has been such a hit with candidates as they can be considered for jobs even before they get publicised.
Candidates can register their CV for free with iCV by visiting the iCV homepage - http://www.check4jobs.com/icv or jobs boards can start receiving CVs by going to - http://www.check4jobs.com/advertisers/pay-per-cv.
###