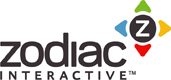 Hicksville, NY (PRWEB) January 19, 2012
Zodiac Interactive (http://www.Zodiac.tv), an EMMY winning developer of software for interactive television, today reported that two tier-1, North American MSOs have contracted with the company for the delivery and integration of its PowerUp HTML5 platform within their respective service environments.
Introduced in Spring 2011, the Zodiac PowerUp HTML5 Application and Services Platform delivers a Web browser presentation engine coupled with a service layer, to provide a rich authoring environment with full browser control of all systems and subsystems for IPTV infrastructures and set-top box application platforms such as tru2way, PowerTV, Linux and GITV.
Industry analyst firm, Strategy Analytics, touts HTML5 adoption as being driven by robust demand from multiple hardware vendors and software developers that want to develop rich media services across multiple platforms. The firm sees HTML5 as a pivotal technology that will help enable growth across a variety of spaces including multi-screen applications and technology that makes use of cloud-based solutions.
"The goal of our clients is to enable a universal, advanced look, feel and navigation during the multiscreen user experience that not only meets, but also exceeds consumer expectations," said Zodiac CEO, Brandon Brown.
He continued, "The ability to provide our customers with such a game-changing platform from which to develop applications and integrate services better and less expensively is something for which they have hoped for quite some time. Finally tying together all the user experiences for all devices with a single branding and user experience offers a unique opportunity to grow the business."
PowerUp HTML5 has been developed as a service-based, layered architecture, providing either a thin or full client front-end supported by a robust service layer that separates the presentation layer from the underlying business logic and middleware. The PowerUp HTML5 platform will provide Zodiac's customers with a new platform, based on the emerging, open standard, to allow broad development of applications across all screens that can have a large developer base providing lower cost, speed to market and universality. This new ability, provided by the platform, will provide for new offerings and enable more vigorous competitive responses. A better universal user experience across all platforms, devices and screens will provide service providers the advantage they have been seeking.
As of January 1, 2012, Zodiac software platforms and applications support more than 20 million users across North America.
ABOUT ZODIAC INTERACTIVE
Zodiac Interactive is an industry leading and Emmy winning developer of software for interactive television. Zodiac's PowerUp™ Framework is cross-platform software that unifies and enables advanced TV applications across multiple set-tops. The core of PowerUp, with its open APIs and libraries, makes it easy for operators to develop and deploy advanced TV services, such as user interfaces, EBIF, EPGs, tru2way, VOD, Web-Services, and other features demanded by operators today. For more information, visit http://www.zodiac.tv.
Interactive Television 2.0 and PowerUp are trademarks of Zodiac Interactive. EBIF and tru2way are trademarks of Cable Television Laboratories, Inc. Other company, product and service names mentioned herein may be trademarks or service marks of their respective owners.
###