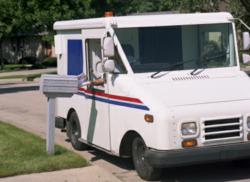 We want club members to stay focused on vegetable gardening and growing great tasting vegetables, fruits and herbs for their families. We will focus on the postal service's extra costs.
Burlington, NJ (PRWEB) January 24, 2012
Seeds of the Month Club retailer, Mike the Gardener Enterprises has announced that even though the Postal Service has increased their prices on first class mail, club members will not see an increase in membership costs.
"Raising prices now, during this unstable economy, would be the wrong thing to do," said Mike the Gardener owner Michael C. Podlesny. "Growing fresh fruits, vegetables and herbs from seed is a great way for anyone's family to save money. To raise prices at this time would not be right for those that look forward to the vegetable seeds we send them every month."
Podlesny goes on to say that even with the increased postal rates, Seeds Club members will still receive 8 packs of vegetable seeds their first month and 4 packs every month thereafter.
"With vegetable gardening season right around the corner for many parts of the country, we want our Seeds Club members and those looking to join the club, to know, they will get their vegetable seeds at the same price they have been paying," assures Podlesny. "We want club members to stay focused on vegetable gardening and growing great tasting vegetables, fruits and herbs for their families. We will focus on the postal service's extra costs."
###