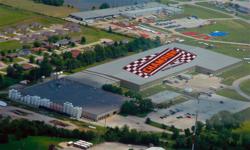 Champion Oil to Showcase new Purpose-Built Performance Products at SEMA Motorsports Parts Manufacturers Council (MPMC)
El Segundo, CA (PRWEB) January 20, 2012
The new products for North American Distribution are Champion Dot 3 & Dot 4 Brake Fluid, Power Steering Fluid, Octane Treatment, Universal ATF, GlobalTrans Synthetic ATF, Fuel Stabilizer, Ethanol Fuel Treatment, and Air-Lok Tire Sealant. All these products are now available for wholesale distribution in a variety of sizes, quantities, and packaging.
For continual updates, news and information about these products and future Champion purpose-built products launching later this year visit: http://www.facebook.com/championbrands
The Motorsports Parts Manufacturers Council (MPMC) is a division of the Specialty Equipment Market Association (SEMA). Established specifically for performance companies involved in manufacturing performance products used in racing applications, the MPMC has invited Champion Brands to assist with addressing industry-specific issues and to promote the motorsports industry. The MPMC is a truly unique event that brings together editorial staff from all over the world with racing and high performance parts manufacturers for three days of meetings.
About the company: Champion Brands, LLC, is a globally recognized industry leader in specialty lubricants for over 55 years. Champion also produces and blends over 300 products including fuel, oil, engine additives, and lubricants for the racing, automotive, heavy truck, agricultural, industrial, and specialty markets. For more information contact your nearest Champion Distributor, or call Champion at 800-821-5693. Champion Brands, LLC; 1001 Golden Drive, Clinton, MO, 64735 or go to http://www.ChampionsUseChampion.com
###