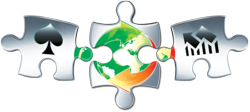 …we look forward to showcasing our high-end technology again and 2012 looks very promising!
Nicosia, Cyprus (PRWEB) January 23, 2012
TradoLogic, the world's leading Binary Options platform provider will be exhibiting at the ICE Totally Gaming exhibition between the 24th and 26th January at Earl's Court. Attendees will be able to visit the award-nominated Binary Options platform for the second year running at booth 4131 or mingle with the gaming worlds finest at the new TradoLogic Traders Bar at booth 4545.
The ICE expo is the biggest annual exhibition with conferences, parties and delights, offering both online and offline gaming executives the most efficient platform to showcase their services and meet with industry professionals. TradoLogic having penetrated the gaming industry last year are back again due to the invaluable business opportunities available at ICE and the enthusiastic response received by the gaming world.
This year's ICE boasts executives from 64 gaming companies representing 52 nations, covering an impressive 22,466 sqm of contracted stand space. 2012, confirmed as the biggest ICE Totally Gaming event on record, with over 20,000 attendees, will offer a Traders Bar for the very first time. This recognizes not only TradoLogic's success in infiltrating the gaming industry but also the appeal and value of Binary Options in the gaming arena.
''ICE 2011 resulted in many fruitful partnerships for TradoLogic, we had an extremely good year, we established our Development Centre, signed on many new brands, achieved a finalist position for Best Online Gaming Product of the Year and more...'' says TradoLogic's Marketing Manager, ''…we look forward to showcasing our high-end technology again and 2012 looks very promising!''
About TradoLogic
TradoLogic is the world's leading binary options trading platform provider, offering innovative solutions to the financial trading industry.
The company offers a turnkey solution for operators wishing to launch their own web-based retail Binary Options trading platform. TradoLogic uses innovative technology to reduce deployment time to less than 2 weeks, and provides operators with the appropriate tools required to manage their brokerage, increasing both client wallet share and bottom-line revenue.
For further information about TradoLogic, visit the company's website: http://www.tradologic.com
Visit TradoLogic at booth #4131 or book a meeting: info(at)radologic(dot)com
###