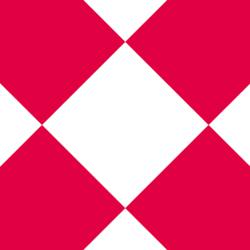 Despite recent headline price falls, there are marked differences across the regions, with the Home Counties benefitting from money flowing from London and overseas.
(PRWEB UK) 19 January 2012
Headlines:

Prices for prime country houses fell 1.7% in Q4 2011 after a 1.2% fall in Q3
The annual decline in country house prices has widened to 3.1% from 1.7% in Q3
Prices of properties worth more than £5 million are still rising, up 0.2% on the quarter and 1.2% on the year
Overall prices are 3% higher than post credit-crunch low in June 2009
The Home Counties market has been the most resilient, down 1% on the year, compared to a 10% decline in the North West
Sales volumes are flat on the year but applicant volumes are up 11%
Grainne Gilmore, Head of Knight Frank's UK Residential Research, comments: "Despite recent headline price falls, there are marked differences across the regions, with the Home Counties benefitting from money flowing from London and overseas. Prices in the Home Counties have been the most resilient over the last year, slipping by just 1%. They are still 10% higher than the market trough in 2009.
"Overseas buyers, who are very active in the Prime Central London property market, are also interested in larger properties just outside the Capital, especially those near the best schools, supporting prices. Domestic buyers moving out of Prime Central London, where prices have reached record highs, are also key players in this market.
"The £5 million-plus market for prime country properties continues to strengthen. Average values for these properties are still rising, up 1.2% on the year and approaching levels last seen when the market peaked in 2008. Demand has remained strong, with viewings rising by 13% in the three months to the end of November compared to the same period last year, and the number of new buyers registering their interest remaining steady."
Rupert Sweeting, Head of Country Department, adds: "Move much beyond the M25, however, and the market is more heavily dependent on domestic buyers. The deterioration in economic confidence has taken a toll on buyers across all property sectors over the last year and the prime market has been no exception.
"Price falls in the North of England have been the most pronounced, with a 10% annual decline in prices. As the Eurozone crisis drags on, there is little sign that economic worries will be calmed in the months to come. Despite this nervousness, overall demand in the market was steady in the final months of the year, with an 11% rise in new buyer applications and a 4% rise in viewings. Supply levels have also risen compared to last year, with a 12% rise in new instructions and higher stock volumes.
"The real sticking point has been in converting offers into sales. The rate of withdrawal for buyers who have agreed to purchase but who withdraw prior to exchange of contracts has risen sharply this year. Issues securing mortgage finance and increasing nervousness about the economic outlook have been the main reasons that buyers have walked away from deals at the final stages.
"The market, especially for properties worth less than £5 million, is treading water but there is an opportunity for those trading up, as the gap between the value of their current home and the next level up on the ladder is narrower than it has been for quite some time."
"Despite these difficulties, it is worth noting that activity in the prime market has been much more resilient than in the mainstream UK market. While prime country sales are 16% lower this year than the market peak in 2007 (comparing January to September 2011 to the same period in 2007), sales in the mainstream UK market have halved over the same period."
Prime Country Houses Index Figures and Data
For further information, please contact:
Grainne Gilmore, Head of UK Residential Research, Knight Frank:
+44(0)20 7861 5102, grainne.gilmore[at]knightfrank.com
Rupert Sweeting, Head of Country Department, Knight Frank:
+44 (0) 207 861 1078, +44 (0) 7836 260 236, rupert.sweeting[at]knightfrank.com
Charlotte Palmer, Country PR Manager, Knight Frank:
+44 (0)20 7861 5037, +44 (0) 7766 775 832, charlotte.palmer[at]knightfrank.com
Ends
Notes to Editors
Knight Frank LLP is the leading independent global property consultancy. Headquartered in London, Knight Frank and its New York-based global partner, Newmark Knight Frank, operate from 207 offices, in 43 countries, across six continents. More than 6,340 professionals handle in excess of US$886 billion (£594 billion) worth of commercial, agricultural and residential real estate annually, advising clients ranging from individual owners and buyers to major developers, investors and corporate tenants. For further information about the Company, please visit http://www.knightfrank.com.
About Residential Research
Research provides strategic advice, consultancy services and forecasting to a wide range of clients worldwide including developers, investors, financial and corporate institutions. Our research reports are available at http://www.knightfrank.com/research
The Knight Frank Country House Index is a valuation based index, compiled quarterly from valuations prepared by professional staff in every Knight Frank Country House office in the UK. The index is based on the valuation of a comprehensive basket of properties throughout all UK regions based on actual sales evidence. Knight Frank tracks the performance of three country house property categories; cottages, farmhouses and manor houses. A typical manor house comprises a large property standing in extensive grounds. A typical farmhouse has six bedrooms, several acres of land including garden, paddock and barns. A typical cottage has about one acre of land, is detached, and has four bedrooms.
No:120r002
###