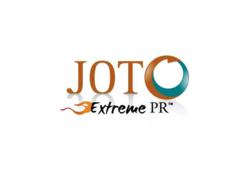 Ledger Resolutions offers complete Physical Therapy medical insurance billing and collection services nationwide
Tampa Bay, FL (PRWEB) January 30, 2012
JoTo Extreme PR has announced that they have signed on Ledger Resolutions as a client, founded by Kevin Cappel, PT in 2008.
Ledger Resolutions offers complete Physical Therapy medical insurance billing and collection services nationwide from their newly established company in Winona, Minnesota.
Ledger Resolutions was founded by Kevin Cappel, PT, with the desire to provide a necessary service based on his years of experience relative to the profession of physical therapy and health care billing and collections. His experience has enabled him to increase clinics' collections per visit from $82 to $104 while third-party reimbursement rates did not increase.
For more information about JoTo, including the various services and free resources available from the Tampa Bay public relations agency, visit http://www.jotopr.com.
About JoTo Extreme PR:
Based in Clearwater, Florida, JoTo Extreme PR is an established Tampa Bay public relations agency founded by public relations veterans and innovators Karla Jo Helms Ciotti and Diane D. Stein. The duo launched their PR firm in 2009 to meet a growing demand for new media expertise. JoTo is a hybrid PR agency, blending proven traditional approaches with the latest technology to deliver the best advantages of both worlds. JoTo's holistic approach to Business PR and marketing begins with strategic planning and leads to a fully integrated program that is designed to optimize communication, improve return on investment (ROI) and expand business opportunities. For more information, visit JoTo Extreme PR online at http://www.jotopr.com.
###