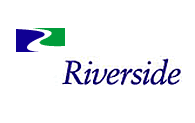 "Adding EagleOne is a big step forward for our company," said Express President Chuck Moyer.
(PRWEB) January 19, 2012
The Riverside Company has added EagleOne Logistics to its platform company Express Courier (Express). Both companies provide time-sensitive regional delivery services in the Southeast United States. EagleOne is based in Ft. Smith, Arkansas and serves customers in nine states, primarily in the Southeast.
The acquisition allows Express to enter the Texas and Oklahoma markets and makes Express a clear market leader in same-day deliveries in the South, with an extensive delivery network of routes throughout its footprint which will now stretch from Florida to Texas.
"EagleOne and Express operations overlap throughout a number of key areas, so the combination improves route density and customer service while helping Express expand into new geographies and add new customers," said Riverside Managing Partner Loren Schlachet. "This further solidifies the company's leadership position in same-day delivery segment throughout the Southeast while helping the company grow."
Similar to Express, EagleOne serves a range of customers in the pharmaceutical distribution, auto parts, banking, laboratory and hospital, and office supply industries.
"Adding EagleOne is a big step forward for our company," said Express President Chuck Moyer. "It makes us a more efficient and effective provider of courier services while adding valuable customer accounts and expanding operations into new markets. We look forward to working closely with the EagleOne team to enhance the service offerings and technology available to our clients."
Scott Maddox, VP of Operations for EagleOne, was excited about the deal.
"We are very pleased to be joining the Express team," said Maddox. "Their resources, IT support, financial backing, and commitment to excellent customer service will really help us continue to grow our business and serve our customers more effectively."
Working with Schlachet on the deal for Riverside were Jack Nestor, Principal; Joe Manning, Vice President; Dave Logan, Operating Partner; and Tim Thacher, Analyst. Principal Jim Butterfield originated the deal for Riverside.
Texas Capital Bank and THL Credit provided financing for the transaction, Jones Day was Riverside's legal counsel, and RSM McGladrey advised Riverside on financial due diligence.
The acquisition is Riverside's second of 2012.
The Riverside Company (http://www.riversidecompany.com or http://www.riversideeurope.com)
The Riverside Company is a global private equity firm focused on acquiring growing businesses valued at up to $200 million (€200 million in Europe). Since its founding in 1988, Riverside has invested in more than 275 transactions. The firm's international portfolio includes more than 75 companies, and it has $3.2 billion/€2.5 billion in assets under management.
Contact:
Graham Hearns
Managing Director of Marketing and Communications
The Riverside Company
216-535-2221
ghearns(at)riversidecompany(dot)com
# # #