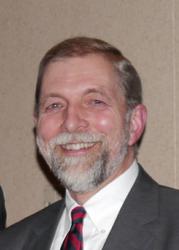 We are honored that the Administration looked to our Association's members for guidance on this important issue
Atlanta, GA (PRWEB) January 21, 2012
NACDD's members David Hoffman and Anita Albright entered the national spotlight this week for their contribution to the government's advisory committee on Alzheimer's Disease.
Cited in the Seattle Times, Huffington Post, Salt Lake Tribune and CBS News, Mr. Hoffman and Ms. Albright have poured their time, energy and expertise into solving what has become one of the nation's premier health concerns according to the Obama administration.
Tasked with helping construct the first National Alzheimer's Plan to find better treatments for the disease, NACDD's Hoffman and Albright are part of an elite group of public health practitioners. "We are honored that the Administration looked to our Association's members for guidance on this important issue," said John Robitscher, CEO of the National Association of Chronic Disease Directors.
The government has thrown down the gauntlet to find an effective treatment for Alzheimer's by 2025. The government believes that developing a national strategy is the only way to tackle what may be the defining disease of a rapidly aging population.
Training programs for caregivers in New York reveals that families taught how to handle dementia are able to keep their loved ones at home for longer. David Hoffman said such training programs are far cheaper than nursing homes.
"We're not going to fix this without substantial resources," Hoffman said. "In New York, we're hanging on by our nails," he added.
New York is not alone. Today, an estimated 5.4 million Americans already have Alzheimer's or similar dementias – and how to help their families cope with day-to-day care is a priority, the advisory committee made clear Tuesday.
A newly released draft of the overall goals for that plan sets the 2025 deadline, but doesn't provide details of how to fund the necessary research to meet that target date.
Based in Atlanta, The National Association of Chronic Disease Directors is a 24 year old non-profit organization that links together Public Health Department Chronic Disease practitioners in each US State and Territory to reduce the impact of chronic disease on the American population.
For more information, please contact John Patton at: Jpatton(at)ChronicDisease(dot)org or call: 770-458-7400
###