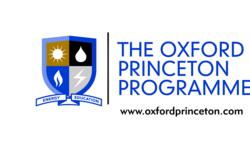 The White House's decision yesterday to nix plans for the Keystone XL Pipeline between Alberta, Canada and refineries in the Texas Gulf coast, along with the on-going heated debate, has put this energy option at the top of the headlines
Princeton, NJ (PRWEB) January 19, 2012
The Oxford Princeton Programme, the world's leading provider of commercial education and training to the energy and derivatives industry, is pleased to announce the launch of its newest web-based training course:
Canadian Oil Sands
(Course code: COS)
CPE accredited = 2.0
This self-paced and interactive online course, available on http://www.princetonlive.com for only US$195, will introduce users to the oil sands sector and the operations used to cost effectively exploit this resource. The drivers behind this development will also be presented, as well as the economics and the potential markets for this resource. Upon completion of this course, one will have a sound understanding of the rapidly developing Alberta oil sands sector, as well as the processes and techniques used to source, upgrade and market bitumen.
"The White House's decision yesterday to nix plans for the Keystone XL Pipeline between Alberta, Canada and refineries in the Texas Gulf coast, along with the on-going heated debate, has put this energy option at the top of the headlines," says Jobert E. Abueva, Vice-President, Global Sales and Marketing, The Oxford Princeton Programme. "This cost-effective and readily available training course will ensure all interested parties will have the foundational knowledge necessary to weigh in on the controversy and take further action."
By the end of this course, you will understand:

The importance of this growing source of energy supply
Different production techniques used to access bitumen
Price of oil necessary for project development to be viable
Opposition to continued development
The influence of oil sands production on regional and international markets
2 CPE credits awarded for this course.
Practice exercises and self-assessment quizzes are included to help reinforce key topics introduced throughout the course. A comprehensive multiple-choice final test is given at the end of the course and a certificate of successful completion
For a full course outline and to register, please log onto http://www.oxfordprinceton.com (Search: COS).
Please contact Carol Patel for more information on this or any of The Oxford Princeton Programme's wide array of training options at (609) 524-1124 or cpatel(at)oxfordprinceton(dot)com.
ABOUT THE OXFORD PRINCETON PROGRAMME, INC.
The Oxford Princeton Programme, Inc is the world's leading provider of education and training to the energy and derivatives industries. In addition to PrincetonLive.com, which offers more than 30 energy and commodity web-based training modules, The Oxford Princeton Programme provides more than 250 instructor-led training courses annually worldwide. Designed for all levels of expertise, courses include views of oil, power, natural gas and a variety of other energy, commodity and derivatives topics. For a complete list of courses and for other information, visit http://www.oxfordprinceton.com.
###