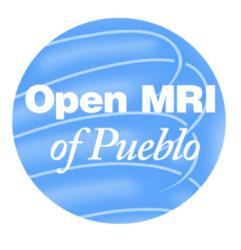 Open MRI of Pueblo will continue to serve the Pueblo Community with the highest quality of care when it comes to diagnostic imaging at affordable prices
(PRWEB) January 19, 2012
Open MRI of Pueblo announces the grand opening of their new facility at 1425 W. US Highway 50 in Pueblo, Colorado. The new facility is the home to their new Hitachi OASIS High-Field Open MRI magnet.
An Open House was held last week to showcase the new facility's features and to allow community members the chance to view their new technology. With a very impressive attendance number, attendees were able to network with local physicians and ask questions while enjoying the donated food and beverages from McAllister's Deli, Oscar's Liquors and Papa John's Pizza. The event was attended by members of the Greater Pueblo Chambers of Commerce and the Pueblo Latino Chamber of Commerce, who participated in the ribbon cutting.
The new location of Open MRI of Pueblo will continue to serve the Pueblo Community with the highest quality of care when it comes to diagnostic imaging at affordable prices, with an unparalleled patient experience provided by the caring staff. As providers, Open MRI of Pueblo is dedicated to offering state-of-the-art technology in a relaxing atmosphere where patients can receive personalized service and receive quick results.
Now open, the new location is available to schedule same or next-day appointments with flexible payment options for all patients, call 719.404.0991 today to speak with one of our friendly patient coordinators.
About Open MRI of Pueblo
Open MRI of Pueblo is a locally owned and operated independent diagnostic imaging center that is committed to serving the residents of Pueblo and the surrounding areas with the most advanced clinical procedures, while preserving the highest standard of care. By focusing on three core competencies; service, technology and care, Open MRI of Pueblo has established a reputation for their exceptional attention to the patient experience. The commitment that the facility has to the community is evident by the over 25,000 patients Open MRI of Pueblo has treated. Dr. William M. Needell, Open MRI of Pueblo's onsite radiologist, has been with the center since it opened in 2004 and has had over 21 years of experience in the radiology field. The blend of Dr. Needell's exceptional skills and knowledge and the Open MRI of Pueblo's dedicated staff, makes for an unparalleled health care experience.
###