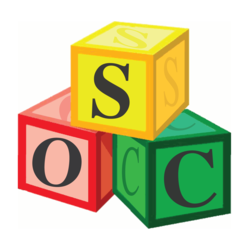 (PRWEB) January 20, 2012
The discussion was directed on helping organizations understand the new standards. An overview was given of SOC 1, SOC 2 and SOC 3 with case studies of each SOC standard which included the overview of client needs, solutions provided, report components and benefit to the client. Polling questions were asked of the attendees which showed there is still confusion regarding the applicable standard in the marketplace. Attendees asked numerous questions about the SOC standards regarding frequency of the audit, combining SOC 1 and SOC 2 reports, as well as several others.
If you missed this webinar and wish to hear the recording, we have established a link that will be available for the next 30 days:
This is the recording link: http://cc.readytalk.com/play?id=aomk77
Click here to view the recording of our webinar.
About A-lign™ : A-lign™ CPAs is a national CPA firm specializing in providing auditing services and business guidance to companies with regulatory or customer compliance needs, such as:

Statement on Standards of Attestation Engagements (SSAE) 16 Services
ISAE 3402 Services
WebTrust/SysTrust Services
Payment Card Industry (PCI) Readiness Assessments
International Organization for Standardization (ISO) 27002 Benchmark Services
Federal Information Security Management Act (FISMA) Assessments
Internal Audit and Sarbanes Oxley Compliance
Healthcare Information Portability and Accountability Act (HIPAA)
A-lign's team has provided services to companies in a multitude of industries, such as Application Service Providers, Banking and Financial Services, Communications, Data Center Providers, Energy and Utilities, Government, Insurance, Managed Services and Technology, Non- Profit, Professional Services and SaaS. A-lign's executive team has extensive experience in the accounting and auditing field, has held key positions with Big 4 accounting firms and holds numerous certifications including Certified Public Accountant, Certified in Financial Forensics, Certified Information Systems Auditor and Certified Internal Auditor.
###