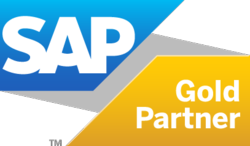 This award is a testament to the professionalism and hard work demonstrated by our entire team in delivering highly effective solutions to our clients' business challenges in partnership with SAP
New Orleans, LA (PRWEB) January 19, 2012
Illumiti today announced it has been named the 2011 SAP® Business All-in-One Partner of the Year, Canada. Awards were presented by SAP Americas (NYSE: SAP) during the SAP® North America Field Kick-Off Meeting (FKOM) 2012, held Jan. 17-19 in New Orleans, La., to the top-performing SAP channel partners and SAP services partners in North America for outstanding contributions that impact overall SAP sales and pipeline-generation goals.
Nir Orbach, founder and CEO, Illumiti, said, "We are thrilled to be recognized by SAP as its top partner for SAP Business All-in-One in Canada for the second year in a row. This award is a testament to the professionalism and hard work demonstrated by our entire team in delivering highly effective solutions to our clients' business challenges in partnership with SAP."
Selected from SAP's wide-ranging North American partner base, nominations for the SAP Partner Impact awards were based on internal SAP sales data. A steering committee composed of regional and global SAP representatives determined winning partners in each category according to numerous criteria such as sales achievement and performance. As the recipient of a 2012 Partner Impact award, Illumiti has been honored as SAP's top channel partner for the SAP Business All-in-One solution in Canada. Winners will receive strong recognition from the SAP field for their accomplishments.
Illumiti received the award during the SAP North America FKOM 2012, an annual gathering of SAP executives, SAP field employees and partners to learn about SAP's strategy, sales methodology, best practices, business growth opportunities and product innovations. The theme of this year's meeting, "Run Better Win Bigger," prominently featured SAP's innovation story focusing on its core pillars – analytics, cloud, mobility and in-memory computing – as well as solutions for industries and lines of business on a consistent core. A focus of the event was on helping SAP's strong partner ecosystem succeed in 2012 by providing visibility into SAP's company direction, education on products, networking opportunities, and exposure to SAP leaders. SAP and its partners help customers adopt innovation easily, gain results rapidly, grow sustainably and ultimately run better with SAP solutions. This year's North America FKOM hosted more than 4,000 attendees from the U.S. and Canada.
"Our partners' regional, industry and solution expertise play a crucial role in driving game-changing co-innovation and expanding our market reach and customer touch points," said John Graham, head of Volume Markets and Ecosystem & Channels, SAP America, Inc. "As a recipient of a 2012 SAP Partner Impact award, we recognize Illumiti's commitment and efforts in developing and growing its partnership with SAP and driving customer success."
Illumiti has been providing SAP solution-focused services to its customers since its founding in 2000. In 2004, Illumiti became a value added reseller in support of SAP solutions and now, as an SAP gold channel partner, Illumiti sells, implements and supports diverse SAP solutions including SAP Business One, SAP Business All-in-One, SAP Business ByDesign™ and SAP BusinessObjects™. Illumiti has developed two qualified SAP Business All-in-One partner solutions – ERP solution accelerators for mining and durable goods manufacturers – helping it achieve its goal of delivering highly effective, amazingly short implementation projects with very high customer satisfaction levels.
About Illumiti
Illumiti (http://www.illumiti.com) is a systems integration and management consulting company with offices in Canada, the U.S. and Switzerland, serving customers globally. Illumiti enables customers to realize their vision by leveraging technology, people and leading business practices. Since its founding in 2000, Illumiti has developed a reputation for delivering successful customer projects "faster, smarter and leaner." Illumiti is an SAP gold channel partner and has been awarded the SAP Business All-in-One Partner of the Year, Canada award for both 2010 and 2011.
SAP and all SAP logos are trademarks or registered trademarks of SAP AG in Germany and in several other countries all over the world. Business Objects, BusinessObjects and the Business Objects logo are trademarks or registered trademarks of Business Objects in the United States and/or other countries. Business Objects is an SAP company. All other product and service names mentioned are the trademarks of their respective companies.
SAP Forward-looking Statement
Any statements contained in this document that are not historical facts are forward-looking statements as defined in the U.S. Private Securities Litigation Reform Act of 1995. Words such as "anticipate," "believe," "estimate," "expect," "forecast," "intend," "may," "plan," "project," "predict," "should" and "will" and similar expressions as they relate to SAP are intended to identify such forward-looking statements. SAP undertakes no obligation to publicly update or revise any forward-looking statements. All forward-looking statements are subject to various risks and uncertainties that could cause actual results to differ materially from expectations The factors that could affect SAP's future financial results are discussed more fully in SAP's filings with the U.S. Securities and Exchange Commission ("SEC"), including SAP's most recent Annual Report on Form 20-F filed with the SEC. Readers are cautioned not to place undue reliance on these forward-looking statements, which speak only as of their dates.
For more information, Press Only:
Dror Orbach, info(at)illumiti(dot)com
###