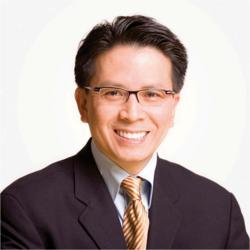 Is There a Social Demand for Beautiful People?
Huntington Beach, CA (PRWEB) January 20, 2012
The Golden Globes Awards ceremony was televised and covered recently by hundreds of live television reporters and viewed by over 17 million people. Dr. Peter Newen from The Image Center located in Huntington Beach, California says, "there appears to be a great number of pundits who are dissecting the appearance of the various celebrities on their fashion and what they said on the red carpet. But attention directed to the celebrities' accessories is mild compared to the rampant assumptions of which individual went under the knife."
Image Center representative, Dr. Katherine Ahn, says that "in a society where looks can get one further in life, it seems twisted to criticize plastic surgery, when it most often is needed to produce the desired results of beautiful people.
Websites such as PlasticSurgeryGoneBad (dot) com take such delight in revealing how terrible the surgical outcome was for some of these celebrities. Dr. Newen says, "It seems ludicrous to me that people fault these celebrities; it is as if we are saying that a patient could have culpability when their cardiac bypass surgery goes wrong." The celebrities who are exposed in this unfavorable light are people just like any other ordinary person. As social creatures, there is an innate need to please that make one sensitive to others' opinions. For example, the vast majority of women will refuse to be seen by anyone without makeup. Men have not reached a point in which they wear makeup daily, but as Dr. Newen mentions, "I know that whenever I make an appearance on television, the camera crew will insist that some minor makeup application is undeniably necessary." What does this say about the "real" images seen in magazines and on the silver screen?
The public in general are more inclined to spend money to go to movies or watch shows in which the actors are youthful and attractive. Society insists on seeing beautiful people but look down upon those who want to remain in the limelight by trying to look younger, more attractive, and more marketable to the public. The populace claims to want authentic people but can't help being victims of their visual faculty. It is very clear that the money of society at large casts its vote for good looks. If a friend makes an introduction to a prospective date, what is better to hear: They are really good looking or, the kiss of death introduction; they have a really good personality?
It is not only in the entertainment industry that beauty -natural or plastic surgery enhanced- is rewarded. There have been a number of scientific studies in which the attractive individuals are compensated more for the same type of work. The people in these studies are in professions in which their appearance should have no impact on their productivity at all. The studies unavoidably reveal, like it or not, that people place certain value on the aesthetic appearance of others even though they may not want to admit it. It seems the public is catching on to this added value of aesthetic enhancement since according to the American Society of Plastic Surgeons in their "Report of the 2010 Plastic Surgery Statistics", there were 13.1 million cosmetic procedures in 2010, an increase of 5% from 2009. There appears to be a social demand for beautiful people and thus a need for plastic surgeons to create these masterpieces.
It would be great to assume that all plastic surgeons are equally trained and equally skilled in the science and art of plastic surgery. If only plastic surgery could be perfectly predictable with the appropriately skilled plastic surgeon. The reality is that there is a great variability in the training, experience, and skill of plastic surgeons. Plastic surgery also entails an additional component of artistry, which makes the differences between surgeons even greater. Even with the surgeons who are exceptionally skilled and artistic, there is the component of unpredictability of the healing and accommodation of the body to the surgical changes. It seems that unfavorable medical outcomes in a variety of surgical specialties are tolerated, but there is difficulty accepting that unfavorable outcomes in plastic surgery are possible, regardless of how unlikely they may be.
Dr. Newen states, "When I look at some of the surgical outcomes of some of these celebrities, I find myself thinking that it could have been done better but always with the caveat that I am not privy to examine these individuals up close prior to surgery. I cannot be certain that what I see in some photographs truly reflects the individual's anatomic outcome. My assessment therefore is very limited, even as a trained plastic surgeon." As such, shouldn't it be absurd that anyone has the audacity to truly criticize these celebrities?
The most important fact to emphasize is that these celebrities are real live human beings just like everyone else, with their own foibles and vulnerabilities. They spend a significant part of their lives under a spotlight trying to be the image of what the public wants to see on the movie or TV screen. These celebrities should be looked upon with empathy as an unfortunate victim of unfavorable surgical outcomes rather than the object of ridicule. In the end, aren't they just succumbing to the knife in an attempt to please the viewers?
Peter Newen, M.D.
The Image Center
DrAhn(at)imagecenter(dot)info
714-230-2430
http://www.ImageCenter.info
"We Support The H.O.M.E. Foundation"
About The H.O.M.E. Foundation:
The Helping Others Means Everything, or The H.O.M.E. Foundation, is a not-for-profit organization dedicated to helping our Family of Charities. Frank Verdugo, President of The HOME Foundation, wants to help as many worthy charities as possible as they struggle during these tough economic times. Frank Verdugo helps raise funds through luxury dream home raffles, prizes, and high profile celebrity events in Hollywood... "Our mission is to help charities reach their fundraising goals and to bring awareness to their praiseworthy causes." Please visit our Dream Home Raffle at: http://www.HOMEFoundationRaffle.com and http://www.facebook.com/HOMEFoundationRaffle.
# # #