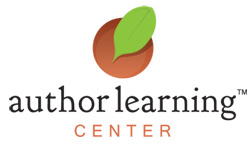 Bloomington, IN (PRWEB) January 19, 2012
Author Learning Center, the premier online author education resource for writers engaged in any stage of the story development or book marketing process, today announced Jillian Lauren, the best-selling author of the acclaimed memoir "Some Girls: My Life in a Harem" and her most recent novel "Pretty" will be featured on the site in a series of captivating and informative video interviews.
Lauren, who rose to fame following the release of her memoir, "Some Girls," the true story of how a New Jersey native became part of the Prince of Brunei's personal harem, has led a life that echoes a Hollywood movie, complete with thrills and controversy. Recently featured on CNN, the author, blogger and mother of one has a lot to share about the stories she chronicles in her books and is equally willing to discuss her experiences writing those same books.
In her first video interview with the Author Learning Center, "The Road to Pretty: A conversation with Jillian Lauren," Lauren talks about her latest novel, "Pretty" and the methods she uses to shape her stories. "I write the worst 500-page draft of all time, and I try to see the heart of the story—and then I start to outline, and I write another draft, and another—I generally write seven or eight full drafts." The full interview is available here: http://www.youtube.com/watch?v=CPvfD5snvZY.
"Jillian Lauren brings a unique energy and enthusiasm to the Author Learning Center," said Keith Ogorek, senior vice-president of marketing at Author Solutions, Inc. "The stories from her memoir are, in many cases, more captivating than the best fiction, and that talent for taking real-life drama and expressing it through interesting and compelling written words is something we are excited to showcase in the Author Learning Center."
Lauren joins Stan Lee, Elmore Leonard, Mitch Albom and Victor Villasenor as one of many A-list authors interviewed by the Author Learning Center. Over the next few weeks, new content will be available from other publishing industry leaders, including Morris Ruskin and Pete Nikolai.
For more information about the Author Learning Center or to claim a free trial subscription, please visit http://www.authorlearningcenter.com.
About Author Learning Center:
Established in 2011, Author Learning Center is a first-of-its-kind educational resource for authors engaged in any stage of the book writing and book marketing process. The subscription-based web community offers a comprehensive range of content and services from leading authors and publishing industry experts. Follow us @authorlearning on Twitter.
About Author Solutions, Inc.
Author Solutions, Inc. (ASI) is owned by Bertram Capital and is the world leader in indie book publishing. ASI's leading self-publishing imprints—AuthorHouse, AuthorHouse UK, iUniverse, Palibrio, Trafford Publishing and Xlibris—have helped more than 100,000 authors self-publish, promote and bring to market more than 170,000 new titles. Through strategic alliances with leading trade publishers, ASI is making it possible to develop new literary talent efficiently and provide authors with a platform for bringing their books to market. Headquartered in Bloomington, Indiana, ASI's global reach includes imprints developed specifically for authors in Australia, New Zealand and the United Kingdom. For more information, visit http://www.authorsolutions.com, and follow @authorsolutions on Twitter for the latest news.
# # #