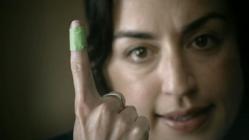 These memorable marketing campaigns allow law firms to actually spend less on media, while still realizing impressive gains in call volume.
New York, NY (PRWEB) January 23, 2012
Market Movers (MM) Law Firm Advertising announced this week that they had finalized an exclusive licensing agreement with a leading Colorado-based personal injury law firm. Under the terms of the agreement, the law firm will have exclusive rights to run MM Law Firm Advertising's award-winning TV commercials in Colorado and Western Wyoming.
MM Law Firm Advertising, a subsidiary of The Levinson Tractenberg Group, a full-service advertising agency based in New York City, will also plan and buy the media for the innovative new marketing campaign.
"By combining the category-busting creative style of our commercials with the efficient media strategies we are able to execute, clients have been able to actually reduce their media spend by 20% while still realizing call volume increases of up to 85%." states agency partner Joel Levinson. "It's really been a home run for personal injury law firms looking to break through the clutter of me-too law firm advertising."
The TV campaigns recently won honors at the prestigious American Bar Association (ABA) Law Video Awards last month. One of the commercials, a highly emotional spot entitled "Seat," was awarded the Golden Gavel as the top law firm commercial of the year.
"Our background is with the big agencies such as Ogilvy and Saatchi, where we headed up accounts such as the Cokes and American Expresses of the world. We understand branding and are applying those talents to the under-served arena of law firm advertising," explains Joel Tractenberg, partner at the ad agency.
Their work has caught the eye of major media outlets such as the NY Times, ABA Journal and Adweek, all of whom have written favorably about their approach.
"We are just beginning our licensing outreach efforts and are proud to be serving our licensee in Colorado," says Mr. Tractenberg. "Word is quickly spreading about the effectiveness our spots are having in getting the phones to ring at law firms. Our commercials give law firms a very human and likeable image, and clearly that is resonating with injury victims."
So stay tuned. The next great trend in successful law firm advertising is heading to a TV near you.
Company Information: Market Movers Law Firm Advertising is a subsidiary of The Levinson Tractenberg Group, a full-service NYC-based ad agency servicing clients including Chubb Insurance, Diageo, HBO, Trolman, Glaser & Lichtman Personal Injury Law Firm, and The Center For Medical Weight Loss.
###