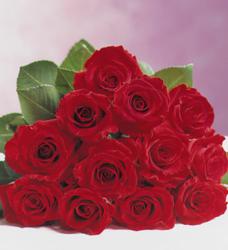 Couples can "Get Dirt-y" and have fun together operating a giant excavator for Valentine's Day!
Bradenton, FL (PRWEB) January 24, 2012
People at Play: The Heavy Equipment Experience, the first of its kind construction playground in the Southeast United States, has created a unique holiday package for couples to celebrate Valentine's Day 2012!
The "Get Dirt-y Couples Package" includes a dozen red roses, fine chocolates and machine time for both husband and wife to learn how to operate a CATERPILLAR 312 Steel Track Excavator and then each compete for the best time on a one-of-a-kind challenge course. This package is perfect for couples who like adventure and fun, unusual experiences. The package includes a commemorative hard hat for both participants and a sweet 5" x 7" photo (mailed as a follow up) taken in front of the excavator with their beloved! The package is $865.00 (+tax) per couple and may also be purchased as a gift certificate. The "Get Dirt-y Couples Package" is available now until Feb. 29, 2012.
People at Play is a new experiential adventure program that allows participants to run heavy construction equipment such as excavators, skid steer loaders and bulldozers in a fun "construction site" environment. The entire experience is themed like a day on a construction site, where every participant has to "clock-in," wear a hard hat and a visibility vest. All participants are required to successfully complete a safety and equipment training orientation (in the job site trailer) prior to their time operating new CAT excavators, skid steer loaders and bulldozers.
Packages are also available so individuals can "join the crew" at People at Play priced from $395.00 (+tax) for two hours to $1,575.00 (+tax) for a full-day program including a boxed lunch. Gift certificates are available for all programs and all participants must be aged 18 and over. Individuals must pre-register and book their packages based on scheduled "work" days. For information visit http://www.comeplayinthedirt.com and for reservations and booking information call (941) 756-0886.
###