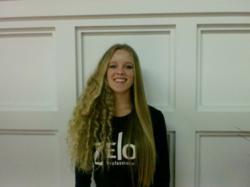 We are excited to branch out to the Canadian Home Shopping market. The interest in Zelo® keratin from Canadian women has been overwhelming
Boca Raton, FL (PRWEB) January 23, 2012
Boca Cosmetics Group, pioneers in the Keratin industry, announces their debut of Zelo®, an at-home Keratin hair straightening product, The Shopping Channel Canada on January 23, 2012. The Shopping Channel is a subsidiary of Rogers Media Inc., a corporation which owns Canada's largest publishing company. The shows can be watched live or online at 11:30am, 3:30pm, 6:30pm and 11:30pm. The Shopping Channel will showcase Zelo's Duo Straightening kit along with aftercare products including Salt & Sulfate Free Shampoo and Conditioner and Velvet finishing gloss.
Zelo® was most recently featured in the United States on the Home Shopping Network (HSN) on January 9, 2012. The show proved to be quite entertaining and continues to generate much interest. Zelo® is especially appealing to home shoppers as it provides an affordable solution to frizzy, curly, or unruly hair. Zelo® works on all hair types: Colored, chemically relaxed, African American etc., and is extremely easy to use.
Executive Director, Gisela Basilio says, "We are excited to branch out to the Canadian Home Shopping market. The interest in Zelo® keratin from Canadian women has been overwhelming." Keratin straightening with formaldehyde has been restricted in salons in Canada due growing health concerns, limiting many salons as a result. Zelo® provides a safe alternative solution for many women, allowing them to achieve salon results without formaldehyde in the convenience of their own home while saving money.
"Since Zelo's launch in March of 2011 on HSN, we constantly hear: 'I can't believe it worked on my hair, I've had my hair straightened before but never got these results, I'm impressed, Zelo really wowed me, it worked on my afro, no more relaxers for me.' We are thrilled with how we are able to help so many women and save them a lot of money in process," adds Basilio.
Boca Cosmetics Group is a cutting edge manufacturer, supplier of hair care products specialized in the development, contract manufacturing, and private labeling of Keratin hair products to professionals and consumers.
# # #