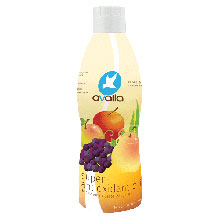 All of our supplements and drinks are produced to the highest standards because we know that when you feel your best, you look your best."
(Pam Dean, Avalla president and CEO)
Houston, TX (PRWEB) January 21, 2012
In response to robust consumer interest in its line of weight loss and wellness products, Avalla, LLC is expanding its offerings in this product category.
"We are so encouraged and delighted that Avalla's wellness products have been so well received that we have expanded our line," comments Pamela C. Dean, president and CEO of Avalla. "This expansion is in response to a consumer-led demand for products that help people gain and maintain optimal health."
Avalla is a Houston, Texas-based direct selling company that offers botanically-based skincare, anti-aging, beauty and wellness products, along with an entrepreneurial opportunity that includes unlimited income potential, flexibility and the freedom to have one's own business without high start-up or overhead costs. The company is quickly becoming known as a leader in innovative nutritional supplements that combine the latest scientific advancements with the pure goodness of botanical extracts.
"Our wellness products reflect the same philosophy as our skincare and beauty lines," Dean explains. "We believe that pure ingredients from nature—when infused with the best of science—offer the most nourishing choice. All of our supplements and drinks are produced to the highest standards because we know that when you feel your best, you look your best."
The Avalla wellness line now includes essential daily supplements Zeo-Life, Serenity and Marine Lipids. Adding to their top selling Berry Burst liquid vitamin drink, the company now offers five varieties of Aloe Vera drinks, a Joint Health Blend, Liquid Calcium and a Super-Antioxidant drink. Their popular weight-loss product, Trim, rounds out the line.
"These new product formulations have been developed to include globally sourced botanical extracts such as aloe vera, pomegranate, noni, acai, zeolite, omega-3 esters and other natural ingredients that aid in heart health, digestion, anti-stress, strong immunity and many other health benefits."
Avalla products are never tested on animals and do not contain petroleum or petrochemicals such as mineral oil and isoparaffin, waxes or cheap fillers, and acetones or alcohols. Avalla stands by its products with a 30-day, money back guarantee.
About Avalla:
Avalla offers an extraordinary line of botanically inspired beauty and wellness products that are safe, naturally sourced and offer excellent value to customers. By combining the purest ingredients that the earth has to offer, along with state-of-the-art product formulations perfected by science, Avalla combines the best-of-the-best products, people and technology to attract the next generation of leaders, consultants and customers. The company prides itself on creating a heart-based family of successful entrepreneurs who are dedicated to assisting others in achieving a financially secure lifestyle and empowering them to believe in themselves. Avalla is a member of the Direct Selling Association, and adheres to and supports their code of ethics. To learn more, visit http://www.avalla.com.
Avalla president and founder Pam Dean is available for media interviews. To schedule an interview, contact Gina Mazza at 724.316.4751 or email ginamazza(at)me(dot)com.
E-photos are also available.
###