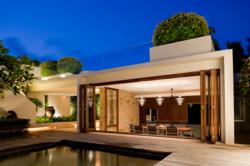 Celebrating Archtecturally significant homes in the Atlanta area.
Atlanta Georgia (PRWEB) January 26, 2012
Atlanta Moderns has launched a new real estate lifestyle site that focuses on available Modern, Mid Century Modern and Historic Homes in the Atlanta Georgia area. Beyond available listings, the site, and its blog will review local resources, events and people involved in the modern and historic home movements in Atlanta. Among its Historic Homes will be over 100 available Antebellum and Rural Historic Homes within a day's drive from Atlanta.
Atlanta Moderns is the creation of Michael Redwine – a realtor with Atlanta Fine Homes, Sotheby's International Realty. It will feature the most comprehensive collection of architecturally significant properties available on the Atlanta area real estate market, with a focus on Modern, Mid Century and Historic Homes.
As the South and specifically Atlanta continue to grow, the demand for modern or architecturally interesting homes has also grown. This site celebrates the homes, and the people that work to find, protect and build more of them. Available listings are updated weekly along with a blog that discusses new listings and properties that have been sold. Resources include architects and builders known for their ability to deliver modern homes as well as local and citywide events. The site also celebrates historic communities that are only hours away from Atlanta, and includes a link to over 100 Antebellum and Rural Historic Opportunities that are on the market. Atlanta Moderns provides information and links to many Southern based organizations including The Georgia Trust,Docomomo, and Modern Atlanta
###