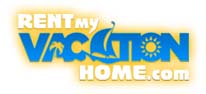 We are launching the Rent My Vacation Home 2012 national advertising campaign! The campaign, "Americas Renting Vacation Homes
Washngton DC (PRWEB) January 20, 2012
Rent My Vacation Home is launching the Rent My Vacation Home dot com 2012 national advertising campaign. The campaign, "Americas Renting Vacation Homes " celebrates vacation rental homes as the best place for families and friends to come together, reconnect and have fun.
This is Rent My Vacation Home's big year 2012 in a effort to spread the word about the benefits of vacation rentals to new travelers. With a variety of television and internet ad placements, with our ads airing in key markets.
Other media placements include: Media in key markets,TV News, Newspapers and select Network Shows.
National TV placement on top cable networks including all local Channels.
Digital media including online videos, mobile ads, banner ads and More.
Rent My Vacation Home dot com :
Search and List One and Done" Rent My Vacation Home operates 83 Franchised Stores and websites designed to help the 70,000 Home Owners listed & Millions of Home Vacationers .All aspects of online vacation rental management and adverting are performed . Homeowners are listed on a Network of 83 web sites, where 30 Million Vacationers visit every Year. Membership is $199.00 Year and Money refunded if no rental for the home. The advertisements not only include the Internet but TV and local Radio in your vacation area.
###